How A Healthcare CIO Solved Their EMR Meditech Printing Issues
By Arron Fu, CTO UniPrint.net on October 6, 2016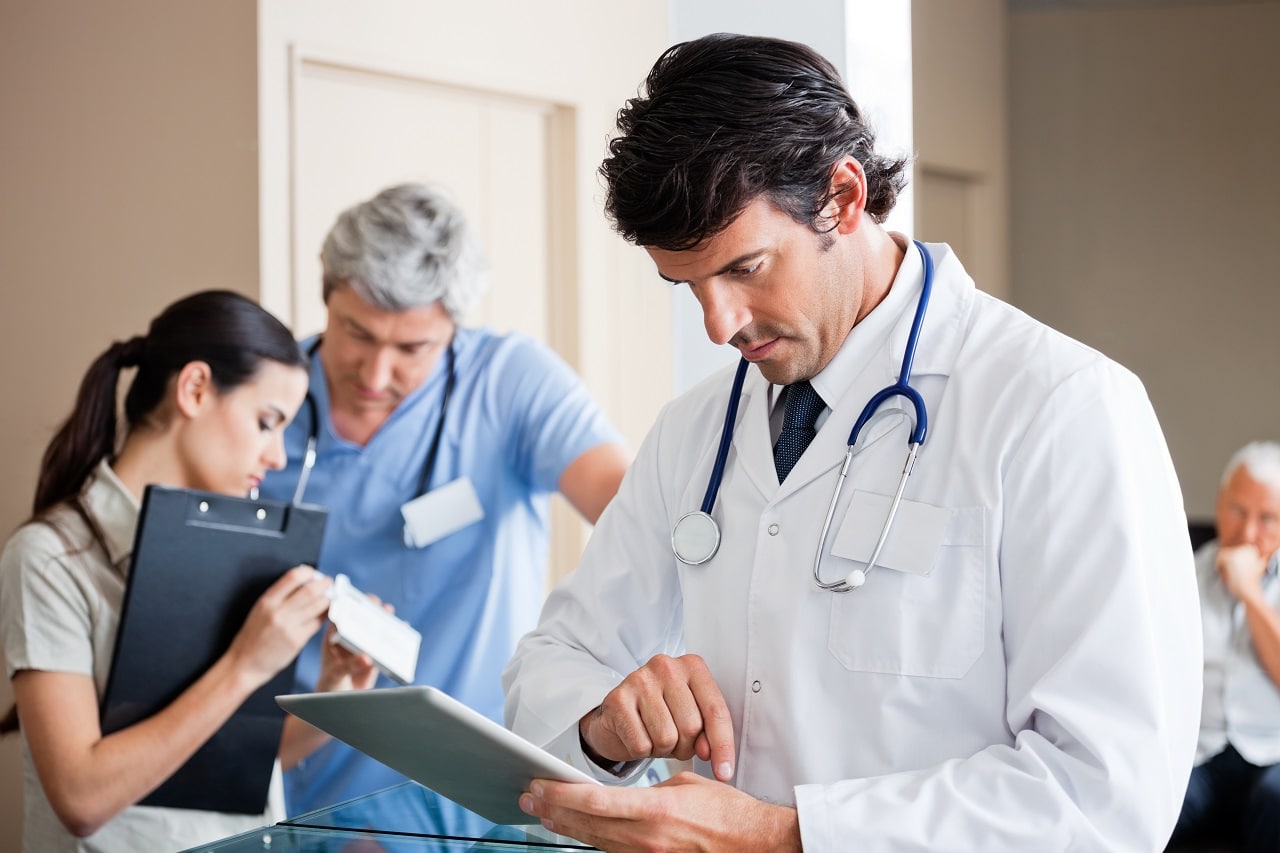 Solving Your Healthcare Meditech Printing Challenges
Despite all the advances in virtualized desktop infrastructure (VDI) technology, printing still continues to be a vital function within the healthcare industry.
Healthcare organizations running a wide printing infrastructure can be challenging. In particular, large hospitals with widely dispersed zones and highly mobile printing environments need every moment of their time taking care of patients.
Hospitals also need to print sensitive data in the form of patient records, prescriptions, labels with file codes, patient consent forms, and others.
These unique printing needs typically result in numerous task-specific printers deployed in multiple locations, requiring hospitals to need an efficient printing system that can support error-free, location-based, secure printing.
In the case of St. Joseph Health (SJH), their CIO and IT team had been struggling with Meditech printing issues in their Citrix environment. SJH runs a fast-paced environment employing over 24,000 healthcare professionals and managing 1,200 printers across two regions.
Their environment uses locked down PCs as thin clients that launch into a Citrix XenDesktop environment along with Meditech HIS to access medical records.
Meditech Printing Challenges
The biggest challenge for SJH was in their Meditech printing system. SJH's Meditech printing was not able to properly route print jobs to a doctor's location in the hospital.
The reason being that, Meditech printing works by focusing on the patient's location, as opposed to the doctor's location.
So when a doctor, who is sitting in the cafeteria, wants to print out patient data about one of their patients, Meditech would end up mapping the print job to the patient's bed location in a different zone, instead of the closest printer to the doctor.
---
Interested in learning about virtualized printing in a healthcare VDI environment? Check out this free eBook on 4 ways printing virtualization augments healthcare VDI!
---
This Meditech printing issue not only affected doctors, system administrators and healthcare workers, it also began affecting patient care.
If a print job failed or routed to the wrong location, patients would be left waiting for a long time or even worse, confidential patient data could be compromised, causing a lot of inefficiency and data security issues.
As such, finding a solution to solve their Meditech printer mapping issues as well as reducing the number of calls to IT support became primary goals.
Meditech Printing Solutions
David Baker, VP of IT, was tasked with finding a better print management solution that would improve upon the limitations of Meditech and integrate easily with their current Citrix environment.
Upon implementing UniPrint Infinity's Healthcare printing solution, SJH significantly simplified printing and eliminated pain points for end users and administrators.
The solution was able to map Meditech print jobs directly to the doctor's location, instead of the patient's bed, there by eliminating a huge pain point for SJH.
UniPrint's solution was so successful that by the end of a four-month trial, SJH's IT support desk had reduced the number of print related issues by 75%.
Medical personnel were also able to get their time back in their day, reducing frustration because they no longer needed to spend time finding which printer they wanted to use based on their location.

Try UniPrint InfinityCloud
Whether you are printing at the office or at home, UniPrint InfinityCloud is the cloud printing solution of choice for your organization.