UniPrint Infinity Healthcare Printing Suite
Despite all the advances in digitalization and imaging technology, printing continues to be a critical function for the healthcare industry. UniPrint Infinity's™ Healthcare Printing Suite (HPS) enables speedy, error-free, and on demand secure printing from major EHS/EMR applications, with 100% uptime.
White Paper: How to Leverage Virtual Printing in a Healthcare VDI Environment


Comprising of 3 modules – Smart Route Printing, Smart Label Printing and High Availability, UniPrint Infinity HPS can be built into any computing environment, and accessed on desktop, laptop or mobile devices.
Healthcare Checklist: 28 Questions You Should Ask When Inquiring About Healthcare Printing Solutions
Printing Solutions for Healthcare
The software-based solutions also allow users to print securely and on demand to any printer, including specialty printers for wrist band and prescription bottle label printing. This relieves care givers from the mundane, yet necessary process of document output in the highly fast moving clinical environment, improving productivity and patient data security.
Deploying UniPrint Infinity, health organizations can optimize clinical workflow and improve quality of patient care, while complying with industry regulations (such as HIPAA in the USA).
EPIC EMR INTEGRATION
UniPrint Infinity HPS is approved by and available on Epic's App Orchard Marketplace, which enables fast, secure and error-free printing from EPIC applications.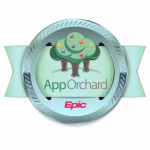 Imprivata OneSign Integration
Imprivata OneSign® Single Sign-On eliminates the need to enter application usernames/passwords and allows users to quickly access clinical and administrative applications. By integrating UniPrint Infinity HPS with imprivata solution, healthcare workers  can print their documents using the same proximity card they use to securely access any endpoint and patient records.