What is UniPrint Infinity
UniPrint is a PDF based Universal Printer Driver platform created to streamline and improve printing reliability for server-based, Cloud and Server-less environments.
UniPrint Infinity software optimizes printing functionality, minimizes printer management, improves print security, reduces bandwidth consumption, and enables anywhere, anytime, any device printing across different platforms for end users.
Webinar: 5 Proven Strategies for Optimizing and Securing Your Print Environment
[/gp_single_block]
One Management Platform
UniPrint Infinity products focus on simplifying IT management, improving workflow, reducing costs and increasing security around enterprise printing operations. It enables system administrators to spend less time managing print-related services, while increasing end user workflow.

Serverless Printing
Printer Migration
Printer Repository
No Print Servers

Fault Tolerance
High Availability
Microsoft Cluster

Rule-based Printing
PrintPAL
Smart Route Printing

Mobile Printing
Email2Print
Android and iOS
Chrome OS
AirPrint

Secure Pull Printing
Virtual Print Queue
vPad Print Appliances
App Delegation

Special Tools
Printer Mapping
Print Job Statistics
Print Job Archiving
Print Stream Compression
Adobe Plug-in
Why UniPrint Infinity
UniPrint Infinity is built from the ground up to solve your organization's biggest challenges.
If you are looking for smarter ways to scale your workflow and reduce costs, the power of UniPrint Infinity can help manage your every day print-related tasks that slow you down all in one centralized location.
[/gp_single_block]
PDF-based UPD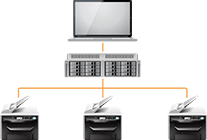 Virtual Print Queue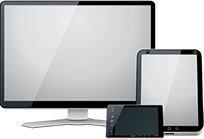 Centralized Management Platform
Enhance User Workflow
Print jobs are also compressed into significantly smaller PDF files, resulting in faster transmission of data and printing
Remove the need for printer drivers on your remote desktop server and physical or virtual desktops
Client-less printing capabilities allow thin-client and mobile-device users to print anywhere, anytime
Our single virtual print queue, allows users to send or redirect print jobs from busy or non-functioning printers instantly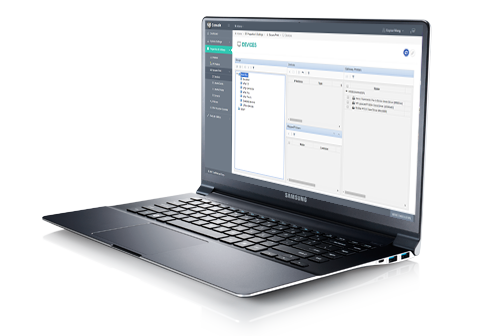 Safeguard Document Security
Combining PDF encryption as well as transfer protocol encryption
Secure pull printing reduces document security breaches and enhances compliance
Print jobs are only released for printing only after users have authenticated by entering a password or RFID / HID card on the vPad device
Reduce Your Printing Costs
Secure pull printing ensures you only release required documents to the chosen printer
Reducing wasted paper printing
We are printer vendor agnostic
No need to standardize your printer fleet or outsource printing services to realize cost savings
Simplified printer management, reduced help desk calls, and secure pull printing, enhances operational efficiency and reduces expenses
Spend less time maintaining internal control of your printing environment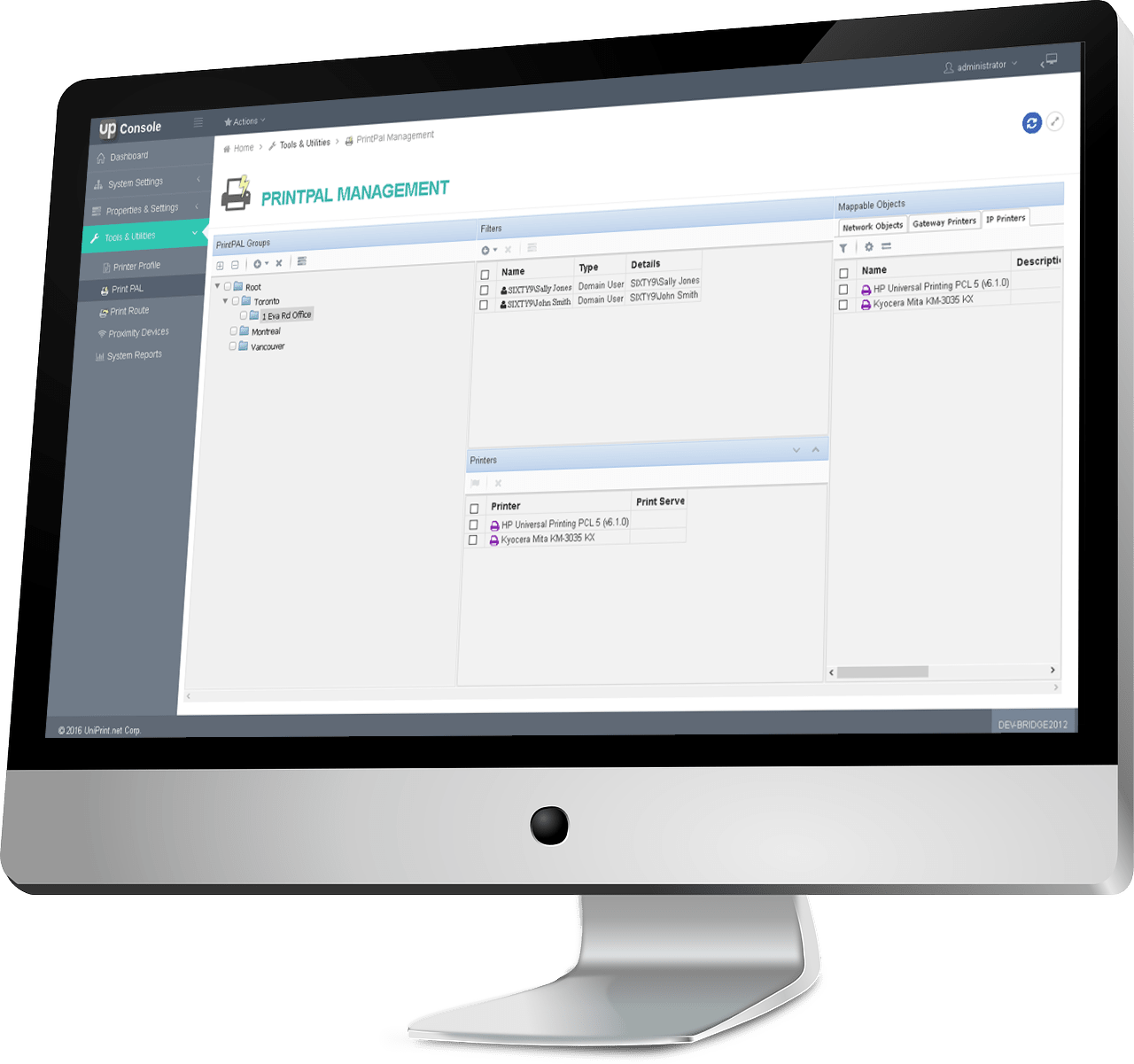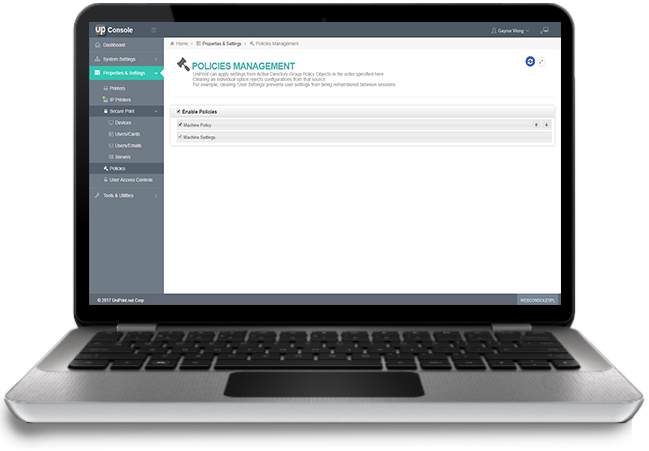 Simplify Print Management
UniPrint Infinity can be remotely deployed using AD Group Policy Objects
IT admin can easily configure UniPrint settings through the Management Console, eliminating costly and time-consuming traveling to branch offices
One UPD replaces all manufacturer printer drivers on your print server, which streamlines new printer installation, troubleshooting and ongoing maintenance
Users have the option to select printer-specific properties such as paper tray selection, duplexing etc. prior to releasing a selected print job
How it works
Each of the remote sites represent how UniPrint Infinity can be deployed and used to print through a remote session whether it be a Citrix session, Remote Desktop Services, VMware Horizon View, or Cloud.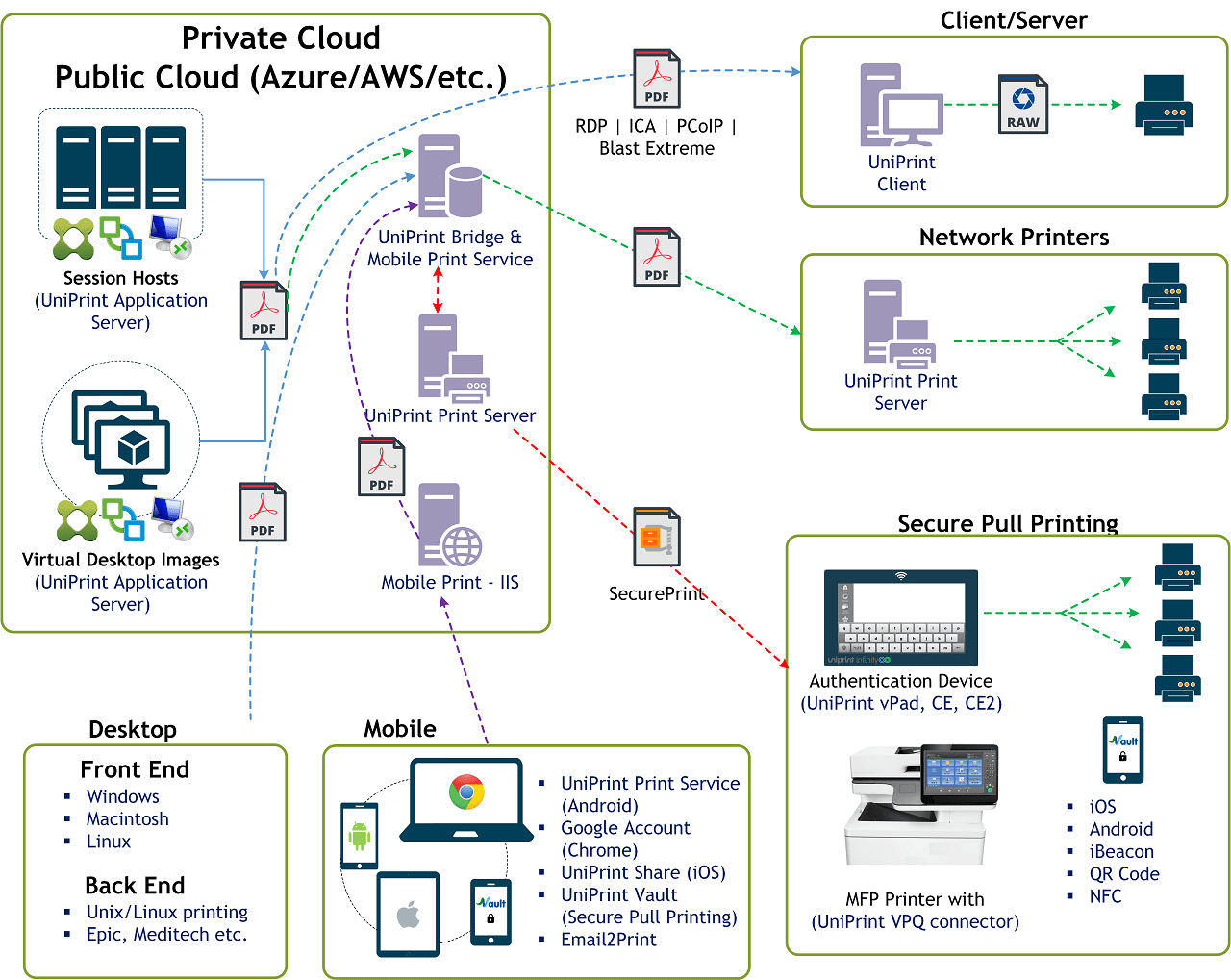 Client/Server Setup
Users print from their server sessions to a printer connected to their workstation.
Print Server Setup
Users print from the server sessions to a network printer connected to the UniPrint Print Server.
Secure Pull Printing Setup
Users print through SecurePrint, whereby they are required to authenticate in order for their print jobs to physically print at a selected printer. User authentication can be done through a vPad device, the embedded VPQ Connector application, and on mobile devices through the Vault.
Mobile Printing Setup
Users print through their mobile devices by installing a free app from an app store which is used to connect to the UniPrint Mobile Service. The Mobile Service is the gateway to the UniPrint Infinity printing system and therefore allows users to either print to network printers or use SecurePrint for pull printing. Alternatively, mobile users can also use email to send an attachment to a printer's email address (as determined by an administrator) and the attachment will print out at that printer.
UniPrint Infinity Components
Bridge Server
Is the only dedicated server required in the solution. It functions as a license server and a central print management server, it also will host the virtual print jobs when using the VPQ.
Print Server (Gateway Setup)
This is typically a windows print server, our software will install on top of existing Microsoft print servers and will collect all the printers, allowing them to be accessed by UniPrint.
Application Server
This is also known as the UniPrint agent, it is the universal driver engine which allows us to convert print jobs to PDF in the background, it provides the location-based printing services and virtual print queue.  Install anywhere application run.
UniPrint Client (Only required for Server/Client setup)
Install the UniPrint client on any Windows or Mac OSX endpoints that you would like to use for Server/Client printing.
Database Server (Microsoft SQL Server)
Centralized database stores Printer Profiles and PrintPAL mappings to be replicated and reduces interruptions to SecurePrint and the Statistics modules.