UniPrint Infinity vPad Print Appliances
UniPrint Infinity™ vPads are multi-purpose print appliances specifically designed to enable on-demand secure pull printing and/or fast and low maintenance remote printing, while the UniPrint Infinity printing software is deployed. The vPads can also replace a remote site Windows print server, allowing it to be consolidated into the data center.
Webinar: 5 Proven Strategies for Optimizing and Securing Your Print Environment
GET UniPrint Infinity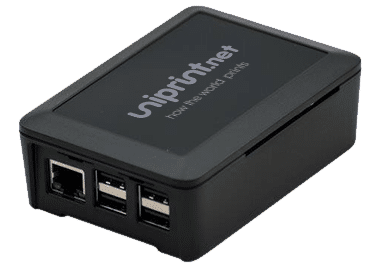 vPad CE Series
vPad Ce series is a vPad without the touch screen.  It is predominantly used for print stream compression at remote sites but when paired with an external card reader, it can also handle authentication and release print jobs.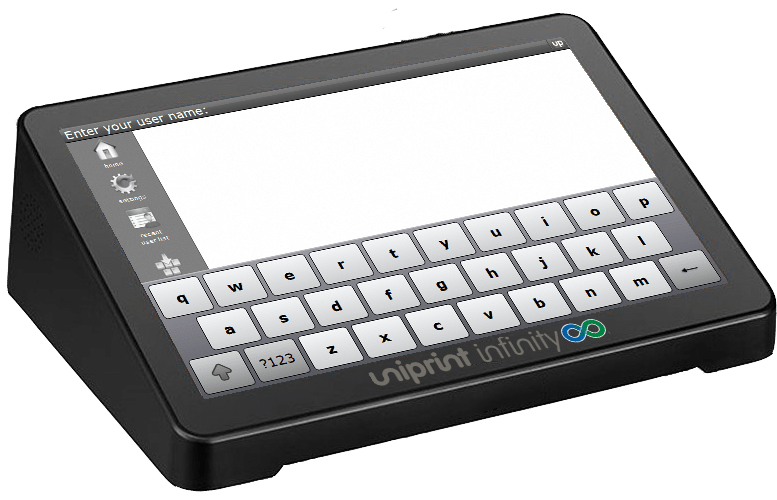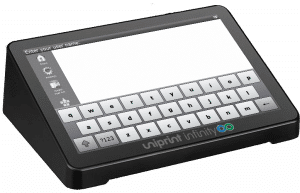 vPad Touch
The vPad Touch offers print stream compression and secure pull printing PIN code functions like the standard vPad Pro, minus the HID or RFID user authentication. Learn more…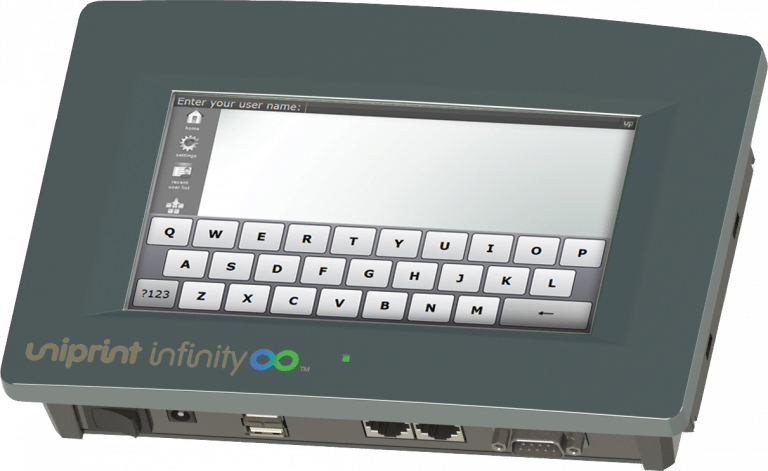 vPad Pro Series
The vPad Pro series is a Linux-based hardware appliance that is part of UniPrint Infinity's follow me or pull printing solution. Users release print jobs by authenticating themselves at a vPad. Learn more…
How It Works

1
&
2
A user prints from any application to one Virtual Print Queue (VPQ). UniPrint Universal Printer Driver (UPD) converts and encrypts the print data into a PDF print job and stores it in a holding server (UP Bridge).
3
The print job is sent to the central printer server where it is spooled. Spooled print data on a central print server print queue can be many times the size of the original document. Using the UniPrint Transport Port Monitor, a spooled print job can be compressed by up to 95%
4
The remote user authenticates on vPad Pro and selects the document for printing. The compressed print data is decompressed for release on the selected printer in the proximity for immediate pickup.