VPQ Connectors for Multi-Function Printers
The VPQ Connectors are specially designed applications that can be embedded in Xerox, Samsung, HP and Brother multi-function printers (MFPs) to enable secure pull printing to network printers via UniPrint infinity's Virtual Print Queue (VPQ).
White Paper: Achieving a Secure Print Infrastructure 
The VPQ Connectors allow users to authenticate on the MFP touch screen to release print jobs securely and on demand. The print jobs can be released to any other printer anywhere within an organization's multi-vendor printer environment. In addition to driving business efficiency and document security, the function allows the organization to save on wasteful printing, hardware and energy costs.
Using the single intuitive interface on an MFP panel, users can use the existing features on the MFP and enjoy all the functionality and benefits of the UniPrint Infinity software, including simplified printer management, easy and error-free printer mapping, print statistics auditing and archiving, and a fully redundant printing setup with load balancing capabilities. Each VPQ Connector is printer manufacturer-specific.
How VPQ Connectors Work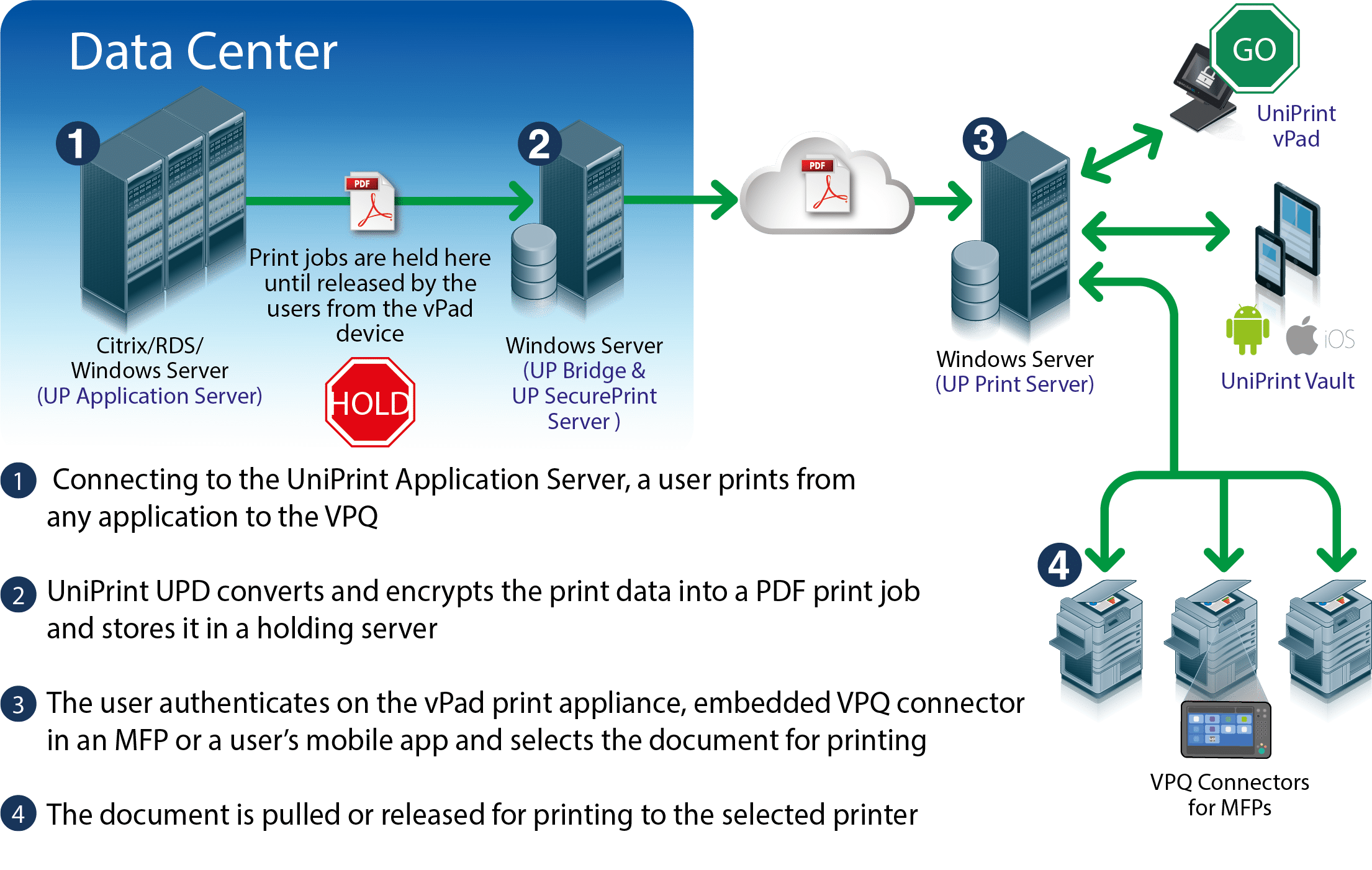 Features/Benefits
Users can release print jobs securely and on demand to any printer on the corporate network.
Organizations can deploy secure pull printing in a multi-vendor printer infrastructure.
Seamless interoperability and product familiarity with a single intuitive interface on the MFP panel.
Option to use smart card reader to authenticate secure pull printing.
Increased ROI and print cost savings through reduction of printer hardware and wasteful printing.