6 Trends that will Redefine the Print Industry in 2019
By Arron Fu, CTO, UniPrint.net on décembre 12, 2018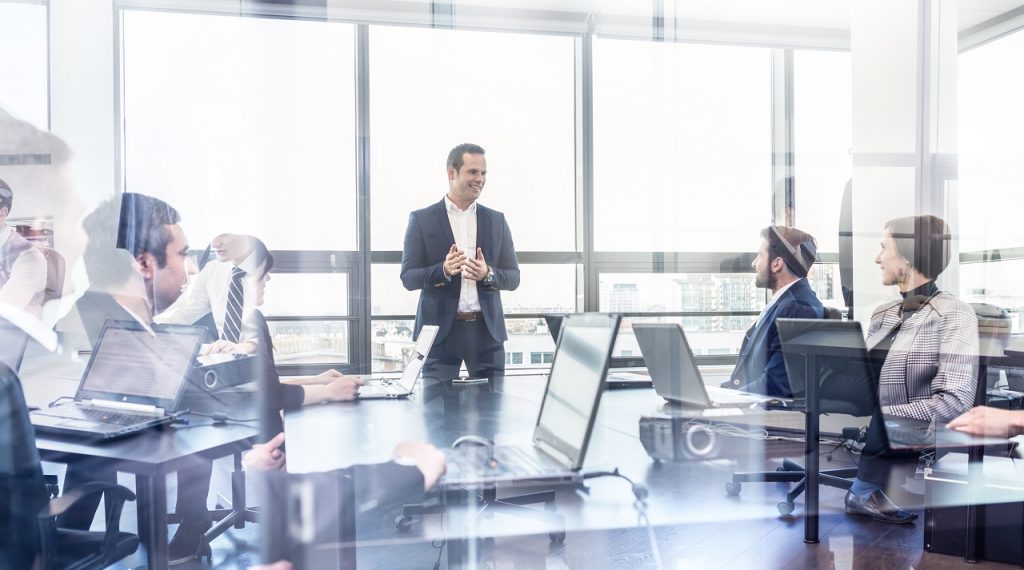 The enterprise print industry continues to be changed by the digital disruption of the workplace. Despite printing being less common place than it once was, Quocirca's Global Print 2025 study revealed that in 2017, 76% of SMBs rely on print and 66% believe they will remain reliant on print in 2025. 2018 saw many of the major printing companies taking steps to adapt to the changes, with HP strengthening its lead in an rising commodity market and competitors like Konica Minolta, Ricoh, and Xerox extending their services to bundle with print. In 2019, the industry must continue to embrace these 7 important trends that could define whether or not their printing service stays relevant.
1. Expertise in IT Will be Key
For manufacturers or large channel organizations, acquiring IT providers can be an effective means of gaining the specialized sales and support expertise required in the world of digital disruption. Quocirca's Print 2025 study shows by 2025, businesses will favour IT service providers over traditional print suppliers. As such, channel partners must expand their IT expertise either organically or by partnering with experienced IT service providers, allowing for access to a broader product portfolio like print security as part of an overall managed security service offering.
2. Print Security Spending will be Fuelled by IoT
As cyber-attacks exploiting IoT continue to become more common, IoT-type security vulnerabilities on printers could prove to be a danger. With mixed fleets of printers, both old and new, there are many challenges when maintain security. GDPR has driven print security improvements, but some organizations still lack the knowledge of security risks posed by MFPs.
Attackers can access confidential information stored on print devices and use them as network access points, much like other networked IoT devices. To ensure security, MPS providers put out patches, maintain, and manage print devices through the cloud as part of their service offerings. A vendor is expected to know about the vulnerability first, and fix it as soon as possible using patch management through the cloud.
In the future, print manufacturers need to expand their services to include security assessment and monitoring, particularly in threat intelligence. 2019 will see competitors, a lot of them being managed print service providers, treating print security with the same priority as the rest of IT infrastructure.
3. IoT Services Will Become More Common
As IoT in enterprise gains momentum, MPS providers should evaluate opportunities to integrate their technology with enterprise IoT platforms. Many MPS providers have a strong legacy in managing IoT devices like printers and multifunction printers (MFPs) on the network. Through device monitoring, analytics, remote diagnostics, and predictive maintenance, MPS platforms already drive the performance, reliability, security, and continuity of the print infrastructure. Enterprise IoT platforms that offer asset management, fault detection, smart analytics, and remote monitoring presents an opportunity for MPS providers to participate in the IoT space. This is not limited to traditional IT endpoint devices, but could also encompass intelligent workplace and smart building assets.
4. Providing MPS in the Cloud
Channel partners looking to improve profitability and deepen customer relationships find cloud services a flexible and low-cost approach to MPS, and a tool for greater accessibility to the SMB market. For an enterprise using an on-premise print solution, moving management to the cloud enables print jobs to be submitted to a virtual print server rather than multiple on-premise servers which cuts down on cost. 2019 will see cloud-delivered MPS's become more prominent, with MPS providers extending their traditional offerings to reduce the burdens associated with managing print.
5. Digital Convergence in Enterprise
Despite the rapid adoption of digital and mobile technologies, many businesses are reliant on print to some extent. Quocirca's Global Print 2025 study revealed that 67% of businesses believe that greater use of document capture and workflow solutions will reduce paper usage among SMBs. By 2019, print and digital convergence will drive increased demand for integrated document workflow. This is partly due to an ongoing need for storage of physical signatures, receipt of paper communications from suppliers, and the preferences of customers and employees.
All this presents a significant opportunity for MPS providers to develop and provide a clear proposition towards integrated paper and digital workflow solutions. Xerox has taken the lead with the ConnectKey platform that drives channel partners to develop workflow apps like CapturePoint, which can help bridge the gap between the paper to digital world, allowing for better use of existing Smart MFP investments.
As businesses look for guidance with digital initiatives, MPS providers that have the digital workflow skills to drive efficiency and productivity improvements, will be best positioned to succeed.
6. AI in the Workplace
2018 saw the introduction of minor voice recognition capabilities within smart printers and MFPs.
In 2019 the focus will be on smart workplace technology services which will leverage artificial intelligence, much like HP and Xerox who have both developed similar capabilities. The implementation will largely depend on partnerships with companies like Google and Amazon.
Overview for 2019
Over the next year, the print industry will continue to innovate and reinvent, requiring both manufacturers and partners to drive relevance by providing compelling print and digital workflow offerings. Although printing in the workplace may be gradually diminishing, offering services that are more relevant to the smart workplace will remain an opportunity for industry players to position their products and services as a means of helping businesses drive efficiency. With digital transformation high on the agenda of most businesses, suppliers that are best positioned to succeed will be those that extend their offerings and software competencies to serve broader IT requirements, as both the print and digital worlds become ever more closely intertwined.