Infographie – Impression à distance avec compression de flux imprimé
By UniPrint.net on décembre 6, 2016
Impression avec compression de flux imprimé
Pourquoi utiliser la compression du flux d'impression avec l'impression à distance? Les données d'impression bloquées peuvent causer des ravages sur la disponibilité de la bande passante.
En mettant en œuvre la compression du flux d'impression, il résout les problèmes de bande passante et favorise une impression rapide et constante dans plusieurs endroits géographiques lorsqu'ils sont déployés avec UniPrint Infinity.
En installant un appareil d'impression simple comme le vPad CE, vous êtes garanti pour obtenir votre retour sur investissement au cours de la première année.
Avantages de compression de flux d'impression
Favorise une impression à distance rapide
Peut remplacer un serveur Windows de site distant
Plug and play, aucune configuration sur site n'est requise
ROI garanti au cours de la première année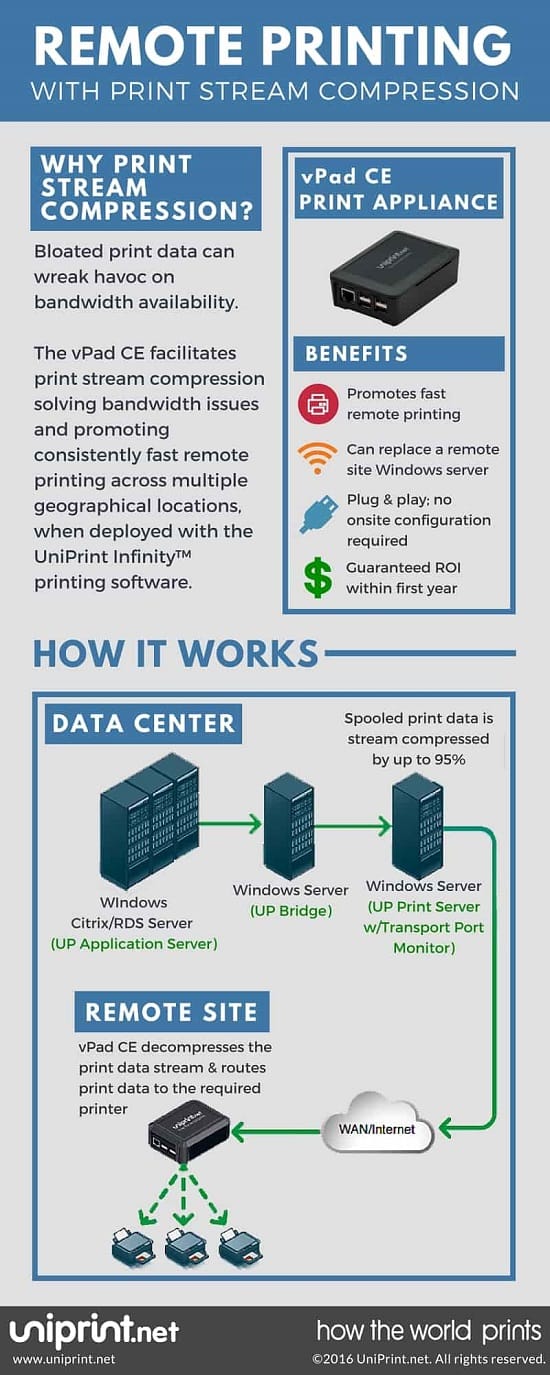 Try UniPrint InfinityCloud
Whether you are printing at the office or at home, UniPrint InfinityCloud is the cloud printing solution of choice for your organization.