RDS Printing Solutions: Remote Printing with Print Stream Compression
By UniPrint.net on December 6, 2016
Printing with Print Stream Compression
Why should you use print stream compression with remote printing? Bloated print data can wreak havoc on bandwidth availability.
By implementing print stream compression, it solves bandwidth issues and promotes consistently fast printing across multiple geographical locations when deployed with UniPrint Infinity.
By installing a simple print appliance like the vPad CE, you are guaranteed to get your return on investment within the first year.
Print Stream Compression Benefits
Promotes fast remote printing
Can replace a remote site Windows server
Plug and play, no on-site configuration required
Guaranteed ROI within the first year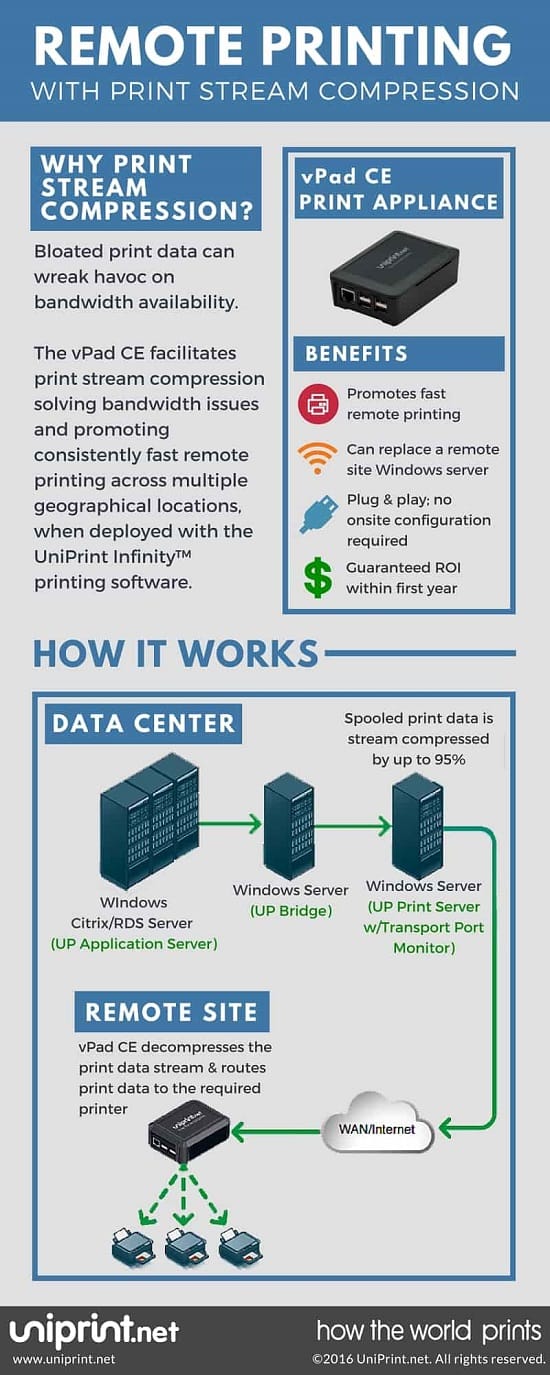 Try UniPrint InfinityCloud
Whether you are printing at the office or at home, UniPrint InfinityCloud is the cloud printing solution of choice for your organization.