Gibraltar & Process Fusion Lunch & Learn Event
November 28, 2019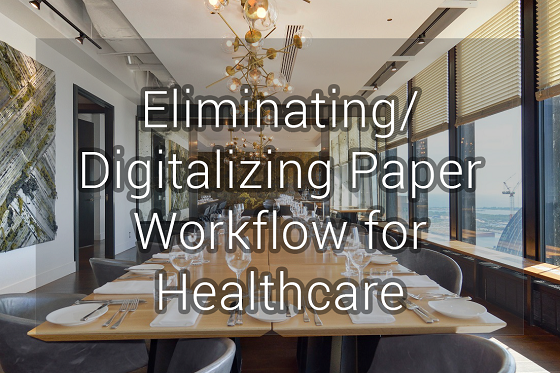 Join us for lunch at Canoe, Toronto on November 28th and learn about how Process Fusion is Eliminating and digitalizing Paper Workflow for Healthcare.
Register at www.gibraltarsolutions.com/lunch-and-learn to secure a spot. Limited spaces are available and will be filled on a first-come-first-serve basis.
VMworld US, 2019
August 26 - 29, 2019
VMworld 2019 US brings an innovative four days to help accelerate your journey to a software-defined business with new technologies and products—from mobile devices to the data center and the cloud, exactly the way you need it. VMworld is VMware's premier thought leadership and education destination for cloud infrastructure and digital workspace technology professionals.
Join UniPrint.net in San Francisco at the VMworld 2019 Conference from August 26 – 29, 2019! UniPrint will be showcasing the latest updates to the Infinity platform, alongside the new ePRINTit features.
Stop by our booth to try UniPrint and ePRINTit demos, talk with our solutions experts, and enter our prize draw! We can't wait to see you there!
Citrix Synergy 2019
May 8 - 10, 2019
Citrix Synergy will showcase the core technologies that are changing the face of business and demonstrate the solutions that create meaningful competitive advantage. Get an in-depth look at the technology that enables digital transformation and the exceptional opportunity to understand the solutions and technologies used by users at all levels of IT
UniPrint.net will be showcasing the latest updates to UniPrint Infinity and talking with attendees about their printing challenges.
Stop by and try a demo, talk with our printing solutions experts, and enter our prize draw. See you there!
Ellucian 2019
April 7 - 10, 2019
Join us for 4 days at Ellucian 2019 to experience this can't-miss event for customers, partners, and exhibitors to talk about solutions for educational institutions. With more than 8,000+ attendees coming from 1,349 higher education institutions from 42 different countries, you'll have ample opportunity to network with peers, learn from product experts, share best practices, and participate in the kind of collaboration and content diversity that helps you reach your goals..
Learn how UniPrint and ePRINTit can help transform educational institutions into the digital world. Visit our booth for to see the future of printing with our latest product demos and feature update showcase!
HIMSS 2019
February 11 - 15, 2019
We are excited to join our fellow Citrix Partners at Citrix HIMSS 2019 in Venetian, Las Vegas. Drop by our booth to try out our latest UniPrint Infinity demos and chat with our experts about:
How your print workflow could be your weakest security link, and how to fix it.

How Smart Route printing could reduce patient wait times.

How the Uniprint Vault can ensure client security.

How UniPrint Healthcare customers such as St. Joseph's Health and Sunrise Health have seen real world results for their staff and patients through implementing UniPrint in their Citrix workflow.