l'impression directe de protocole Internet: Est-il approprié pour votre environnement informatique?
By Gaynor Wong, Sr. Marketing Specialist, UniPrint.net on février 22, 2017
L'impression sans serveur permet l'impression directe de protocole Internet (IP) à partir d'ordinateurs vers des imprimantes réseau. Chaque poste de travail est configuré pour se connecter directement à chaque imprimante avec chaque pilote d'imprimante correspondant.
Ce type d'installation supprime la complication d'avoir un serveur dédié à l'imprimante. Il existe des solutions d'impression sans serveur tierces disponibles qui fonctionnent en faisant fonctionner un agent sur chaque poste de travail, qui automatise ensuite la connexion à une imprimante spécifiée et fournit un contrôle d'accès aux administrateurs via Active Directory.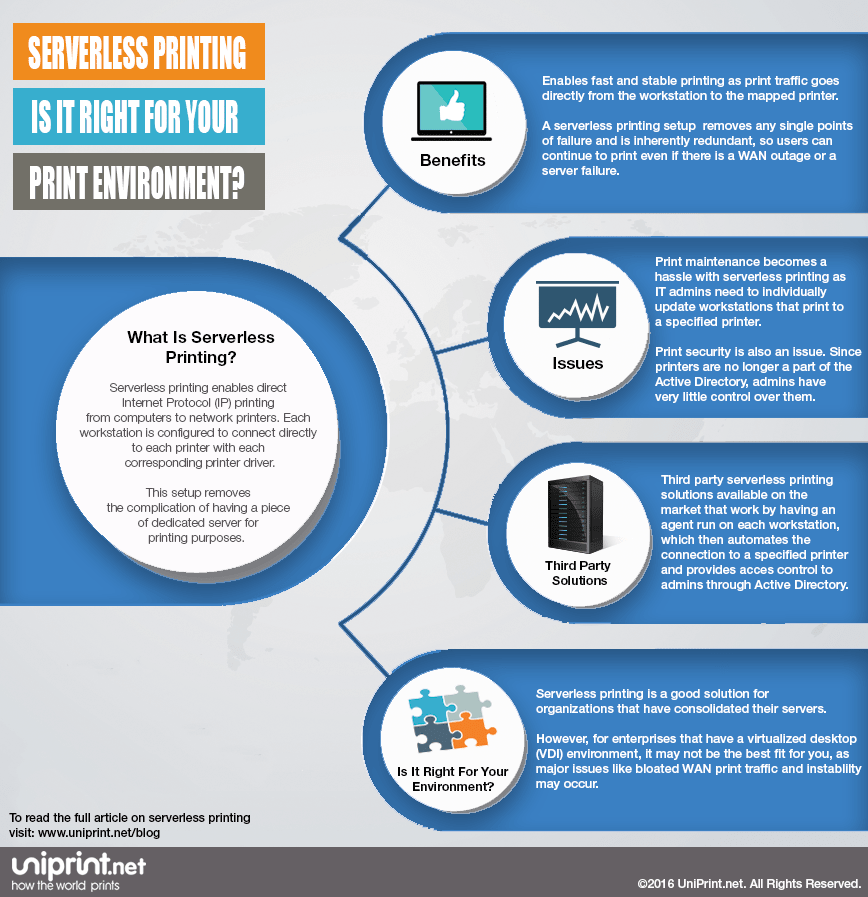 Try UniPrint InfinityCloud
Whether you are printing at the office or at home, UniPrint InfinityCloud is the cloud printing solution of choice for your organization.