Enterprise Print Management Software
Sign Up For Your Free Trial Account
UniPrint Infinity Suite A full stack enterprise print solution for anywhere, anytime, any device printing. Simple to deploy, our enterprise printing solutions help you manage your on-premises, off-premises or hybrid printing environment and users with ease.
Why UniPrint Infinity Suite?
Save on printing costs by up to 35% Reduce print-related help desk calls by up to 75%
Reduce security breaches and enhance compliance
Track and control users and printing habits Enhance end user workflow and increase productivity
Guaranteed return on investment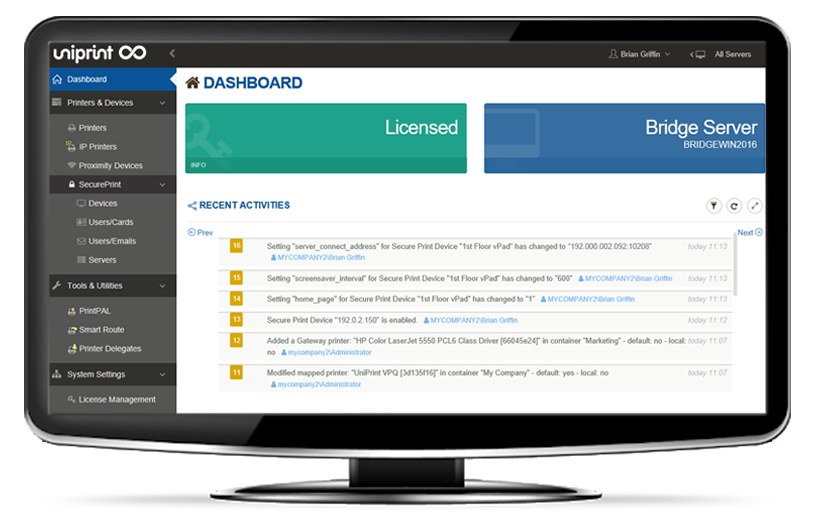 Frequently Asked Questions
Who is eligible for the free trial?
The free trial is a one-time introduction to the UniPrint Infinity Suite platform for new customers. If you have never been a paying customer of our software and have not previously signed up for the free trial, you are eligible.
What is included in the free trial?
After you have registered on our site, you will have access to a fully functional copy of UniPrint Infinity Suite that will contain a watermark on all print outs. We also provide you with full technical support during this period. To obtain a demo license that removes the watermark, please contact our sales team.
How long is the free trial for?
The UniPrint Infinity Suite trial lasts for a period of 14-days. Once this period is complete, your trial account will expire.
What do I need to provide to start a free trial?
To start a free UniPrint Infinity Suite trial you just need to provide your information above. No credit card is required.
Can I extend my free trial?
Yes, you can extend your 14-day free trial by special request. Send an email to request a free trial extension to our sales team at [email protected]
Do I pay anything for the free trial?
No, the trial is free and you will not be billed or invoiced. When you trial ends, you will be contacted by our sales team for a POC and you will have the option to upgrade to a paid account.
Why are there watermarks on my print outs?
A watermark on printouts indicates one of the following conditions:
No license is installed on the UniPrint License Server
The evaluation period has expired if a demo license is used
You've exceeded the total number of concurrent users allotted for the license file installed on the UniPrint License Server
A communication error occurred between user's session and the UniPrint License Server
What are the Terms of Service for the free trial?
The UniPrint Infinity Suite free trial requires that you accept our terms & conditions.
What if I still have questions?
Visit our FAQ Section or give us a call at +1 416-503-9800 option 2 and our sales team will be happy to answer any questions for you.
What Customers Are Saying
"UniPrint saves both Netgain and the client time and expense. The printer just works."
Brad Harrison
Director of Professional Services, Netgain
"UniPrint Infinity works well in keeping complexity to a minimum."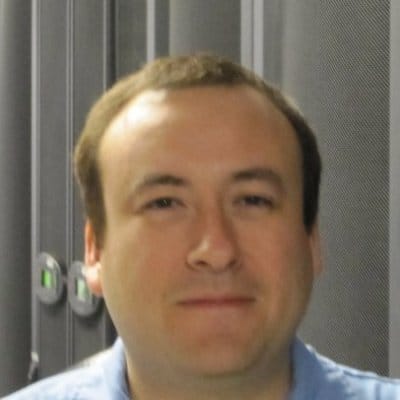 Henry Felix
Technical Services Manager, El Centro Regional Medical Center
" Printing has become more streamlined, with no negative effects. "

Sheranga Jayasinghe
Director of IT, Sunrise Health Region
" Prints are delivered to our internal clients in a timely and efficient manner. "

Simon Le Brocq
CIO, Standard Bank Offshore Group
" UniPrint's solution immediately took care of 90% of our printing issues. "

Dr. Brian Lee
M.D. EMSOC, St. Joseph Health
" Printing secure documents with UniPrint couldn't be any easier. "

Rose Marie Makowsky
Executive Secretary, Sunrise Health Region
" UniPrint fits perfectly into our environment and solved all our issues. "

Chris Moore
Lead Solutions Architect, American Red Cross
" UniPrint makes it easier for us to keep our servers running and our clients happy."

Bob Pelzer
IT Manager, TEAM Software