UniPrint Partner Program
Why Should You Consider Software Defined Printing Solutions?
Growth – Gartner FORECASTS Cloud to grow at 18% CAGR from 2016 – 2021
Total Available Market (TAM) for Print – 1.5 B
Increase your revenue base – sell solutions with additional value and substantial margins
Blue Oceans – Ignored by many resellers & distributors, compete where there is less competition and more margin retention
Provide your customers industry-leading enterprise print management solutions
Challenge and educate your customers – address new challenges they are facing in Security, Cloud, Mobility and Digital Transformation
Partner Programs
Join a community of recognized technology leaders and provide your customers with innovative tools to deliver secure and convenient printing. By becoming a UniPrint Partner, you can expand your business opportunities in growing markets. Plan, deploy and manage UniPrint Infinity solutions to increase your profitability for your business.
Channel (Reseller & Distributor)
Ideal for Distributors, Resellers and Systems Integrators Are you a reseller or systems integrator that helps enterprise build their own resilient IT infrastructure? Channel partners are organizations looking to resell UniPrint license direct to the end user to install and consume the license within their own environment.
To get started, create a Reseller or Distributor partner account.
Cloud
Ideal for Cloud and Managed Service Providers. Does your organization offer hosted services for enterprises? If that sounds like your business then UniPrint Cloud might be an ideal solution for you, either as a stand-alone or in conjunction with the UniPrint Channel model.
To get started, create a Cloud partner account.
UniPrint Infinity
The digital first mentality of UniPrint gives a future proof print management solution that will inevitably allow for digitization of paper processes.
Adopting a UniPrint methodology increases security, increases flexibility, introduces uniformity and reduces administration and operational costs of the entire global print infrastructure.
All-in-one software defined print solution in a single management platform
Increases network security, efficiency and reliability
Reduces print costs, ROI
Built on patented PDF-based Universal Print Driver (UPD)
Solutions for new challenges in:

Security
Cloud
Mobile
Healthcare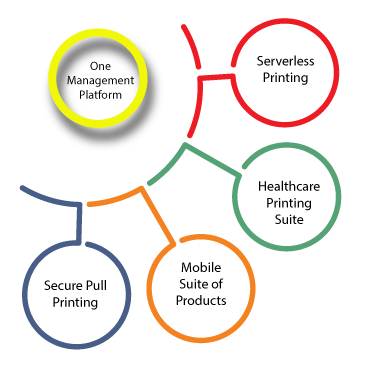 UniPrint Technology Partners

UniPrint Partner Program Benefits
The UniPrint Partner Program is designed to provide partners with the tools and resources to maximize their UniPrint selling power.
Deal registration to secure and protect margin
Sales training and certification
Technical training and certification
Sales & Marketing resources
Demand generation support
Sales support for partner generated opportunities
NFR license (5 user Infinity licenses) for internal/demo use (provided by UniPrint)
Free tools available online for download
Technical support for customer issues
Partner Directory Listed
Earn Rewards – participate in Spiff programs to gain additional benefit
Partner Portal Access
The partner portal contains important information about UniPrint. It is updated regularly so come back often to see what's new. You will find sales, marketing and technical documentation to assist you with promoting your UniPrint business.
Price Lists
Sales Tools
Case Studies
Videos
Partner information
Training
Marketing Resources
User & Admin Guides
Marketing Support
The Partner Program also provides marketing tools and support to help generate leads from the market. These include:
Access to UniPrint collateral (images, logos, copy)
Access to email marketing templates for end user campaigns
If required, assistance with creating campaigns
Opportunity to participate in lead generation activities including webinars and seminars
Participation in end user case studies on successful deals
Assistance with other bespoke channel marketing promotions