Do Printers Have Memory? Should I Be Concerned
By Arron Fu, CTO, UniPrint.net on February 24, 2023
You may be surprised to learn that your printer can store documents in its memory. Storing documents in your printer's memory can be a helpful way to ensure that you're able to print them when you need them. It gives you the option to print a specific document from its memory or print all the received documents at the same time. This blog post will show you how to print from the printer's memory. By the end of this post, you'll know how to take advantage of this handy printing feature next time you need it!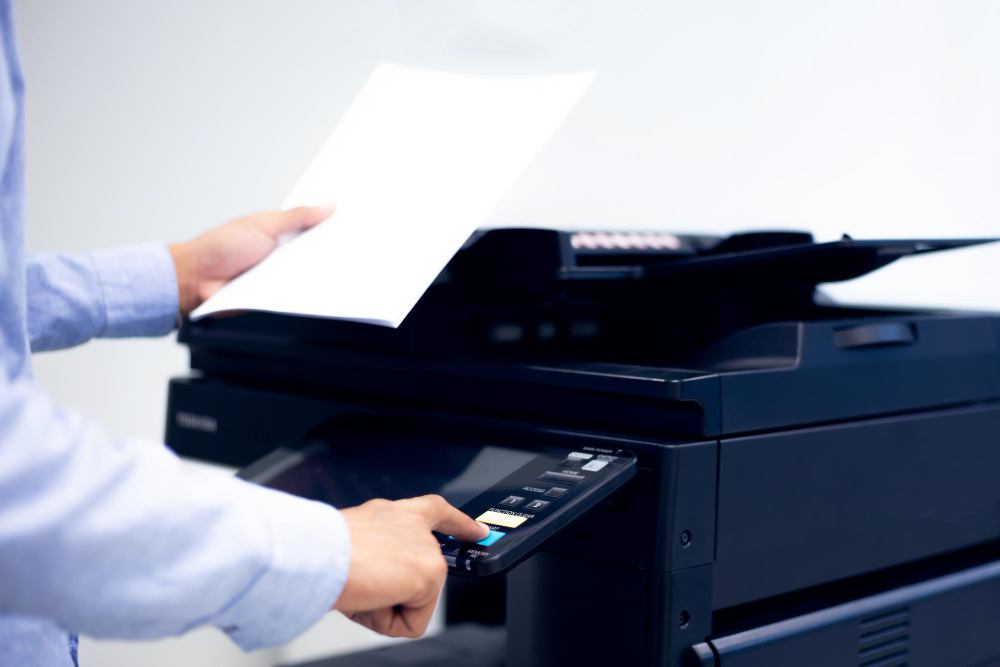 What Is a Printer's Memory?
Printers have a certain amount of built-in memory to keep track of images and data. This is a significant factor in the performance of your printer since it allows it to correctly reproduce the imagery that you are looking for when printing.
In most cases, this type of memory will often be basic RAM but some higher-end models may even incorporate non-volatile memory such as flash drives or hard disks. In short, your printer may have the same features as any of your mobile or computer e.g, hard drives, system memory, applications, and even security risks.
Types Of Printers' Memories
Printers come with different types of memories to store large volumes of processed data and print jobs. They can include RAM, ROM, Flash memory, and a hard disk drive. Generally, printers have two types of memories.
Random Access Memory (RAM) is volatile memory that allows access and modifications to occur quickly. Read-Only Memory (ROM) is non-volatile, and such type of memory is known as a Circular buffers because when the printing job is done and the data meets the ends of the memory it starts again in a circular way. So, even when the power is turned off, it still stores information such as printer drivers and fonts in a permanent fashion. you need to take care of nonvolatile memory as it can keep records.
Flash memory is similar to RAM but can hold onto data even after the power goes off. The hard disk drive acts as a mass storage device for large volumes of data and supports multi-tasking operations by temporarily storing parts of two or more printing jobs at once.
Why Do Printers Need Memory?
Printers need memory and storage to process the data they receive from a connected computer to work faster. It helps them store documents, fonts, and other resources which can be used for future printing tasks. Without memory, printers would need to download the same file or font each time it's used in a document. This means that every single print job requires access to the cloud or computer itself.
Memory storage lets printers access any data stored on their internal chip instead of downloading it every single time. This improved efficiency makes it possible for large-scale operations like corporate offices and commercial printing shops to seamlessly execute printing jobs with minimal delay.
How Much Memory Do Printers Have?

The amount of memory that a printer has is typically sufficient for standard operations, like producing normal documents and photos. Printer memory can range from 4MB up to 128MB, which allows for more complicated tasks that require additional data processing. For black and white laser printers, the memory range will be between 32 MB to 64 MB. On the other hand, color laser printer memory requires 128MB.
In some cases, the amount of memory in a printer can be expanded with the installation of extra RAM modules up to 544MB to 1 GB. However, this will depend on the specific model and type of printer one owns. To determine if it's possible to increase the memory of a particular piece of equipment, see the device's user manual or manufacturer specifications.
How To Print From Printer Memory
Printing from the printer's memory is an easy process that requires minimal setup. You have to make a choice that you need to print a specific document from the printer's memory or you like to print all the received documents from its memory at the same time. it's all up to you.
Before getting started, remember that you need to specify the documents from their transaction number. However, if you have forgotten or misplaced the transaction number then first print all documents listed from the machine's memory.
Are Any Security Risks Associated With Printer Memory?
With the increasing need for businesses to have efficient, high-performance equipment and gadgets, the use of printers has become a common occurrence in many workspaces. Unfortunately, printer memory can be an issue in terms of safety since data like documents and scanned images can be retained for long periods on its internal storage or hard drive.
This means that a malicious user can access private information from a printer's memory if it is inadequately protected by security protocols. To ensure data is secure, companies should consider employing multiple layers of authentication for users. If a company does this, then any stolen confidential documents will be useless if accessed outside of the company environment.
How To Clear A Printer's Memory?
Clearing a printer's memory is an important step in basic printer maintenance. The type of steps taken to do so will depend on the printer model or type of memory you chose to delete.
To delete volatile memory, you don't have to sweat. It gets deleted very easily. All you need to do is to switch off the printer after your printing work is done. In short, turn on the printer and unplug it for 20-30 seconds, and plug it back in. All the Printer's RAM will be restored and clear. This procedure helps improve the efficiency and effectiveness of your printer by freeing up storage space for new tasks.
However, clearing non-volatile memory is a real task because it stores data and information and persists even when power is cut off from the device. As said above, it is known as a circular buffer where data reaches the end of memory but starts again in a circular path. So, to clear this, you need to print more complex and non-confidential documents to make it get off the circular path.
Conclusion
Nowadays, almost all printers have some sort of memory installed in them. This allows for the storage of data so that it can be recalled and reprinted later without having to go through the entire printing process again. The amount of memory varies from printer to printer but is generally expandable if more space is needed. Although most people don't think about it, this stored data could pose a security risk if it fell into the wrong hands. So, it is recommended to clear the printer's memory before selling it.
Try UniPrint InfinityCloud
Whether you are printing at the office or at home, UniPrint InfinityCloud is the cloud printing solution of choice for your organization.