Process Fusion Careers: 10 Reasons Why You Should Work for Us!
By Nick Kozlo, HR Coordinator, Process Fusion on June 4, 2018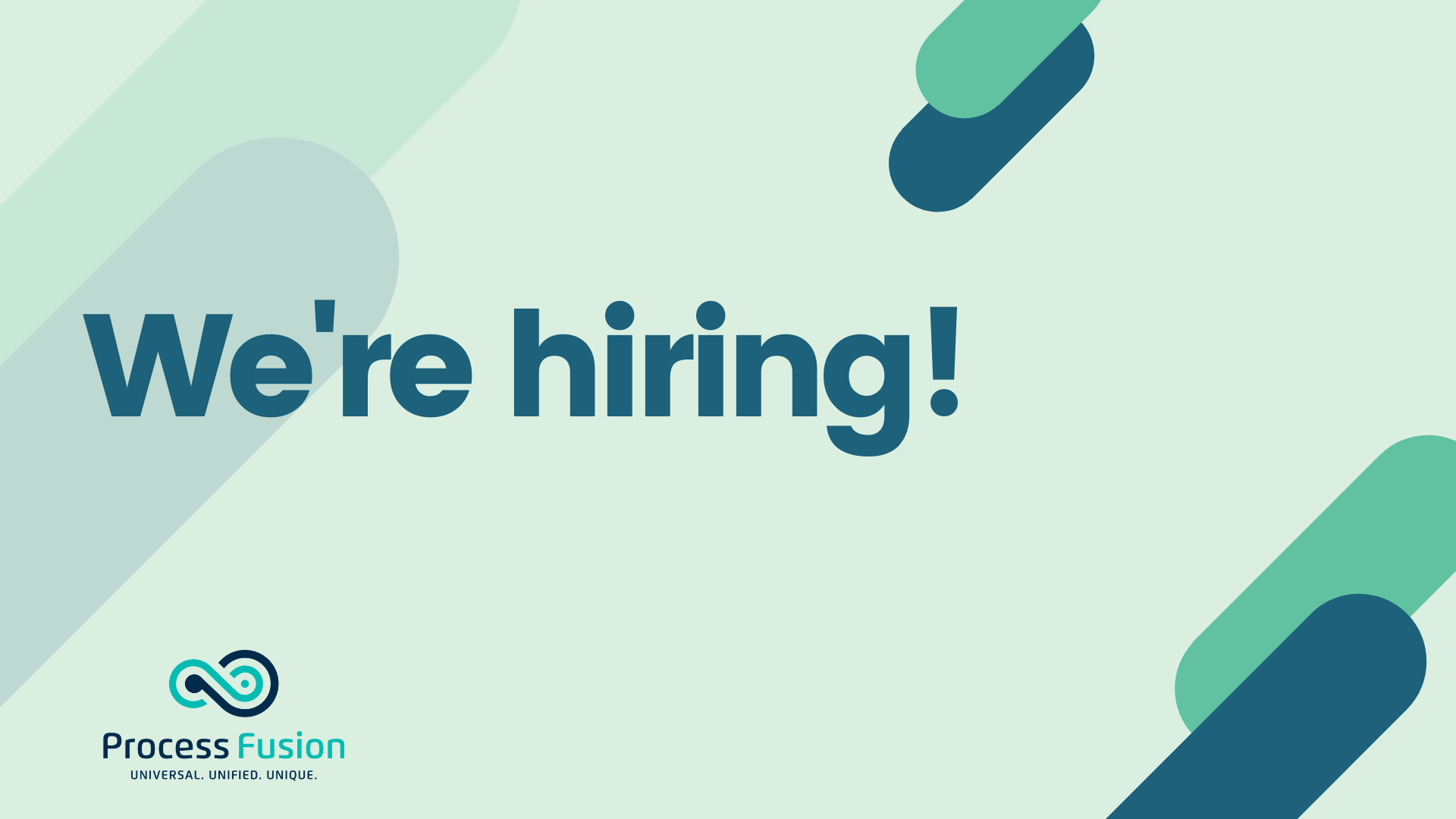 We're looking for some new faces to join our team at Process Fusion! Let us tell you why you should work for us:
1. Have Big Impact on our Small Team
At Process Fusion we believe everyone has a voice and it should be heard. We like to hear the views and ideas of our employees – we wouldn't be where we are without them. You are joining a small team, which means you will make a BIG impact!
2. Friendly and Vibrant Environment
No one should ever dread a Monday morning again, which is why we strive to create a happy and vibrant work environment. Our open office and very friendly employees means you can enjoy being at work as opposed to dreading it.
3. Collaboration is Key
Collaboration is a big key to our success. Process Fusion emphasizes collaboration within departments and cross functionally. We all work together to get the job done and have a great time doing it. Every Friday morning the entire team meets together for a large Town Hall (ps. and there's food!).
4. We Have a Great Benefits Package
We want our employees to get the most out of the work they put into our company, which is why we offer a great variety of benefits including medical and dental insurance, RRSP contributions, support in pursuing education and certifications, and profit sharing options.
5. Additional Training and Learning is Always Available
We never cap our employees' learning, we encourage you to continuously develop your skills and knowledge. Process Fusion offers great training and provides valuable learning experiences to broaden your skillset and knowledge – and we provide you with support along the way.
6. Fast Growing Company with a lot of Opportunities
Our company has come a long way since it first started – we are consistently growing, expanding, and creating new opportunities! There's informal and formal training, coaching and mentoring that allows our colleagues to grow within the organization.
7. Great Team Building Activities
As a company we like to interact with one another and celebrate our success together. We feel that hosting these events are a way of giving back to those who have put in hard effort to keep our company delivering great levels of service. Last month we went Axe Throwing!
8. Location, Location, Location
Our office is in West Toronto at the Bloor Islington Towers. Right below us is the Islington TTC subway and bus station, which connects you to Mississauga Transit, and the GO Station one stop away. In our building there is also a GoodLife gym, a food court with a variety of options, Tim Hortons, Starbucks, and coming soon grocery store!
9. Flexible Environment
Don't worry about having to wake up and getting to work by 9am sharp. We believe your time and energy should be focused on your work, and not adhering to a strict work schedule. We also want you to be comfortable, so don't worry about getting all dressed up – jeans, a t-shirt, and running shoes are fine!
10. Established Company
At Process Fusion we are passionate about business outcome. We've established ourselves in the industry, and have years of expertise and innovation to guide us. Our employees are our greatest asset and what has allowed us to have a competitive edge.
Have we sold you yet? Yes?
Well you're in luck – we have many open positions and are always accepting applications to grow our team. If Process Fusion sounds like the place for you, please submit your resume to us! We look forward to hearing from you!
Try UniPrint InfinityCloud
Whether you are printing at the office or at home, UniPrint InfinityCloud is the cloud printing solution of choice for your organization.