Printing in a Digital World
By Marisol Lopez, Regional Director Americas, UniPrint.net on November 2, 2018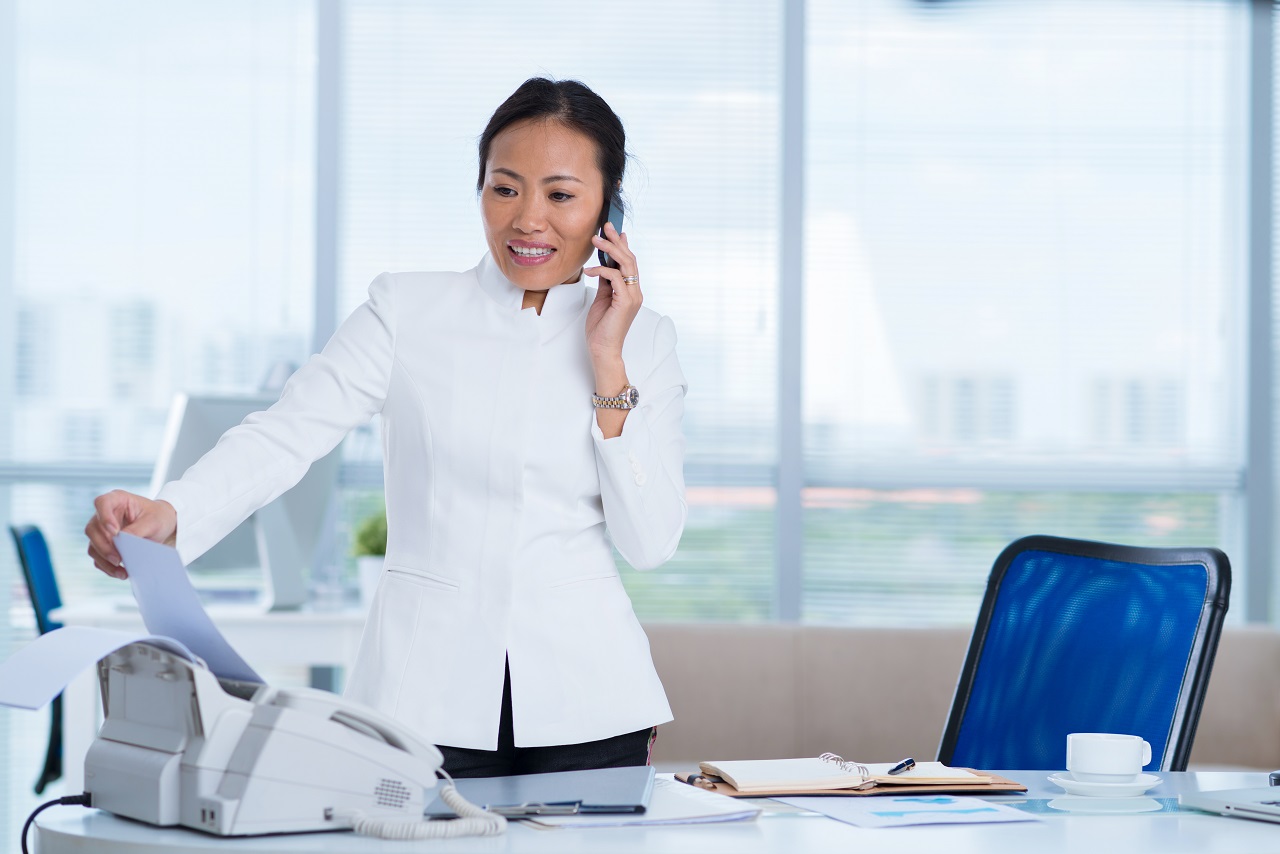 Although a digitally-driven world is imminent and the shift towards it is well underway, a completely paperless world is not on the horizon, at least for the foreseeable future!
Research and market studies all point to printing being well and alive, with Gartner reporting that employees print an average of four hundred hardcopy pages on a monthly basis!
Reports also indicate that although companies have begun digitizing a lot of their documents, completely eliminating printing from the equation is simply impossible.
According to a study conducted by Wakefield Research and Infotrends, enterprises remain heavily reliant on paper documents for their day to day business processes and operations.
Subsequently, it appears as though both the short and long-term future of enterprises will definitely include printing!
Let's look at 3 key factors pertaining to why printing is not dead and will continue to live on well into the future!
1. Enhanced Reading and Navigation Experience with Printed Material
Reading printed material has been proven to be easier on the eyes than reading digital material on a computer screen, phone, or tablet, largely due to the effective and visually-friendly contrast of paper and ink.
Several reports published by leading graphic companies indicate that more than eighty percent of participants in various surveys prefer reading printed material as compared to reading content digitally on a screen!
The intuitive experience of turning through the pages of a printed book or journal article is also absent in digital reading.
Not only does this prevent readers from connecting with the content on a deeper level, rather it also causes greater difficulty by having users scroll through hundreds of pages to find what they are looking for!
Research conducted by scientific journals indicates that users who undertook comprehension quizzes based upon digital reading content experienced significantly higher levels of fatigue and stress, compared to readers taking comprehension quizzes after reading hardcopy content.
Perhaps, this may be the reason that digital reading encourages skimming amongst users, leading the next reason why printing is still thriving!
---
Check out this free whitepaper on achieving anywhere, any device printing!
---
2. Higher Levels of Retention when Reading Printed Material
In addition to providing an easy and reader-friendly experience, printed material has also proved to be better for education and learning purposes.
A recent study done by a US-based scientific journal indicates that people in general, and students specifically, would rather read printed content when required to deeply comprehend and thoroughly understand the material.
Recent surveys carried out by communication companies also show that the overwhelming majority of readers would go for the hardcopy when reading content that is difficult to understand and contains a higher degree of informational complexity.
3. The Millennial Generation and Print: A Strong Bond!
Most often, Millennials are linked to anything and everything digital!
The widespread notion in today's world is that Millennials are amongst the most regular and heavy users of internet connected devices and prefer digital for everything they can possibly do digitally!
Although there may be some degree of accuracy to this belief, can we simply apply this across the board and assume that digital is the best way of delivering information to Millennials?
Recent studies show that this might not be the case after all!
Surprisingly, research suggests that Millennials actually enjoy the touch and smell that comes along with printed content!
Students and avid readers amongst the Millennial generation enjoy the ability to jot notes down in the margins of textbooks and highlight important points in manuals and schooling material.
Studies carried out by the Pew Research Centre also pointed to the fact that while the uptake and acceptance of digital content as a source of information is higher amongst the Millennial generation, preferring printed material is common across all age groups, including the younger generation!
Printing into the Future!
There are numerous reasons to support the continuity of printing in our world, and with the Millennial generation showing a preference for printed material, organizations may want to consider improving their overall printing experience and print infrastructure!
With Millennials making up a large portion of today's actively contributing workforce, it would be a great idea for companies to invest in a printing solution that enhances and streamlines the printing process, making it easier for employees to print their work-related material and attain greater productivity, while simultaneously simplifying the duties of IT administration!
Check out this free whitepaper on achieving anywhere, any device printing!

Printed or Digital, what's your preference for obtaining information? Do you enjoy reading something you can touch and feel, or do you prefer digesting content from your mobile device? Let us know in the comments below!
Try UniPrint InfinityCloud
Whether you are printing at the office or at home, UniPrint InfinityCloud is the cloud printing solution of choice for your organization.