What is the difference between EMR and EHR?
By Arron Fu, CTO UniPrint.net on May 16, 2017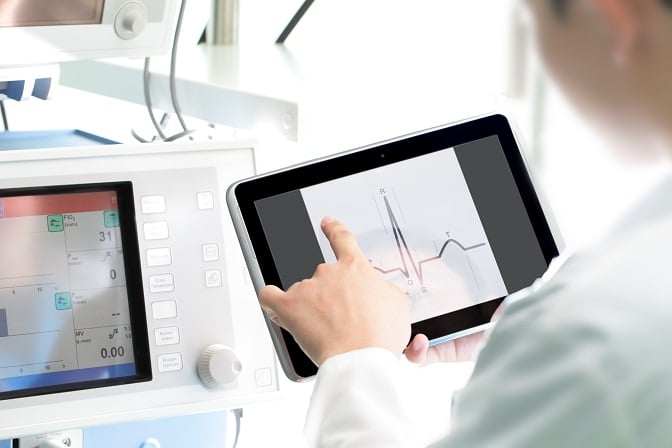 Difference between EMR and EHR
Over the past several years with digital transformation, the healthcare industry has been undergoing major changes. One obvious change is the transition from paper records to digital records by hospitals, doctor's, clinics, and other facilities.
With a lot of news coverage and changes with technology, the terms EMR and EHR are often mixed up, leading to some confusion.
There are quite a few differences between EMR and EHR. Below we outline the major differences and some challenges healthcare workers may be facing EMR and EHR printing.
What Are Electronic Medical Records (EMRs)
Electronic medical records are digital versions of paper charts that clinicians and healthcare workers use at the office. An EMR usually contains a patient's medical and treatment history in one area of healthcare practice.
Advantages of EMR:
A digital version of a chart
Can track and analyze patient data over time
Use data to monitor, report and improve quality of patient care
Track patient data for follow-up checkups and preventative screenings
Monitor patient data on specific variables such as blood pressure or vaccinations
Mainly used for diagnosis and treatment
One of the biggest problems with EMRs is that it doesn't transfer easily out of one area of a healthcare practice. This means when a patient's record needs to be seen by another healthcare practice, they need to be printed out and physically delivered to them.
What Are Electronic Health Records (EHRs)
Electronic health records are digital versions of a patient chart, but it is a more detailed record of a patient's medical history.
EHRs are designed to be shared with other medical providers, so that authorized users can easily access a patient's records digitally from across different healthcare practices.
---
Interested in finding out more about printing solutions with EHR and EMR? Check out this free webinar on creating a software defined healthcare printing solution!
---
Advantages of EHR:
A digital record of a patient's health information
Seamless sharing of real time patient information
Access across different healthcare providers
Provides complete overall medical history of a patient
Designed to share patient data with authorized providers from more than one organization
Patient's medical information can move with them to labs, emergency rooms, pharmacies, specialists, across regions etc.
EMRs and EHRs Software Solutions in healthcare
EMR and HER software helps doctors, medical practitioners and healthcare workers keep track of healthcare related information for their patients. It also increases workflow by providing staff with easy access to patient data though a centralized electronic system.
List of popular EMR EHR software:
Challenges in EMR and EHR printing
Healthcare workers require fast, reliable and secure delivery of all the different test results, patient records, arm bands, and prescription labels they come across each day.
But with most healthcare organizations, they face a complicated network of output platforms, devices and applications, which often lead to increased printing costs, increased labor from the IT department, delays in user workflow, and decreased patient care.
Both EMR and EHR software are known for turning basic print management into a major pain point, as they place heavy demand on print environments in terms of hardware and user workflow.
While EMR and EHRs systems both store important patient information, they can't ensure important patient documents are printed where and when they are needed in a secure manor.
The more healthcare workers there are in a healthcare organization, the harder it becomes to deliver fast and reliable printing.
So how do healthcare organizations solve these EMR and EHR printing challenges?
There are several healthcare printing solutions available that integrate fully with EMR and EHR software that improve upon many of their limitations.
When deployed together, printing software will not only streamline clinical document output by simplifying printer management, but also lower costs and improve end user workflow, allowing healthcare workers to give more time back to their patients.
Try UniPrint InfinityCloud
Whether you are printing at the office or at home, UniPrint InfinityCloud is the cloud printing solution of choice for your organization.