What is Cloud Printing? How Cloud Printing Works
By Arron Fu, CTO, UniPrint.net on October 23, 2022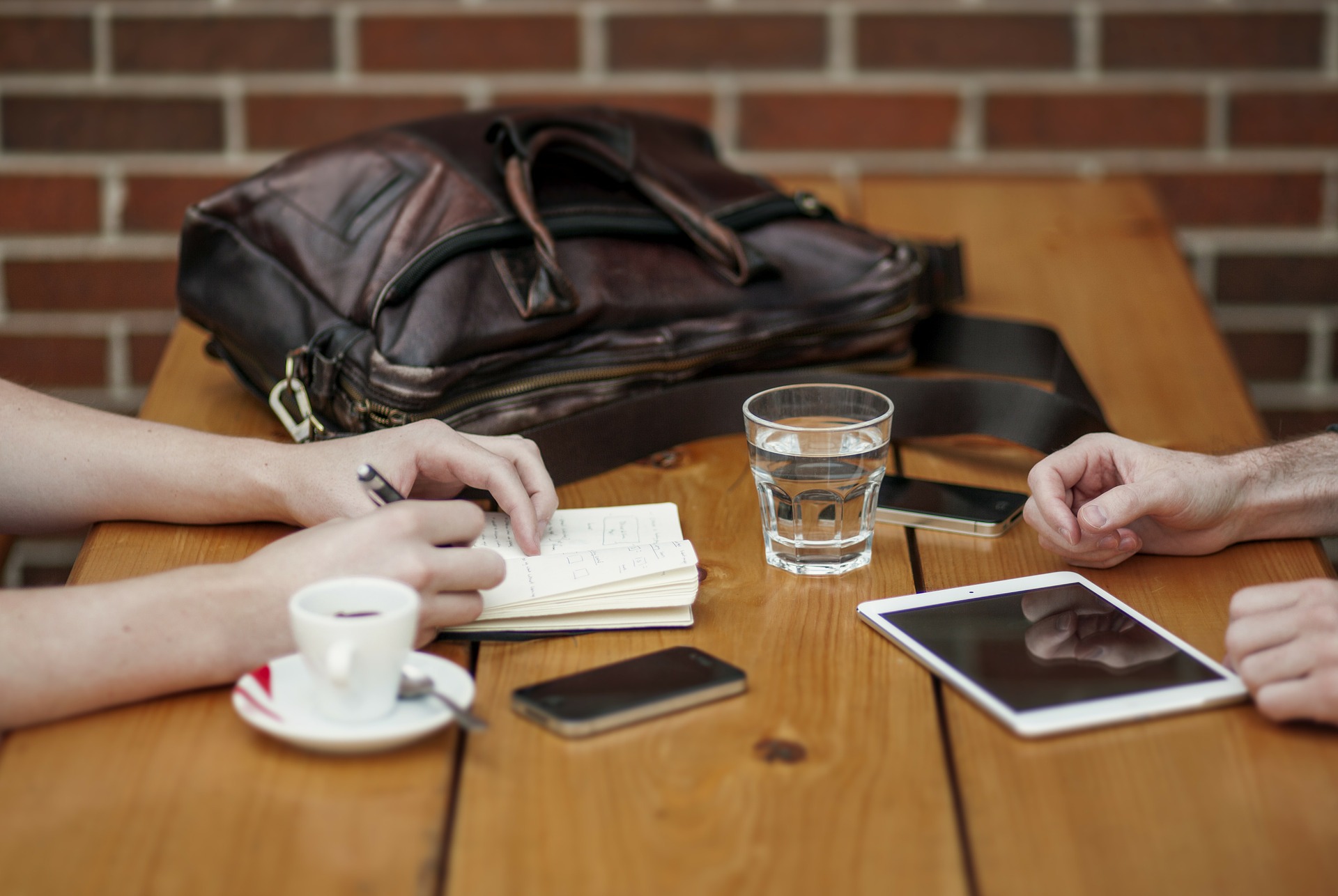 With the rising popularity of cloud services, it is not surprising that the cloud has expanded into printing. Cloud printing can be described as a service that allows users to print from any device on the network.
Cloud printing connects digital devices like smartphones, laptops, tablets, and workstations with printer stations.
By comparison, traditional printing done through cables is plagued by software driver problems, compatibility issues, and device connectivity problems.
Today's cloud printing service eliminates the need for printer drivers, instead links the printer and device, and allows the printer to receive digital information via the cloud.
As a result, users can experience seamless, reliable printing across the network, regardless of the hardware being used and the location.
BENEFITS OF CLOUD PRINTING:
Costs: Cloud printing allows companies to meet print-on-demand needs which lowers print costs and eliminates the need for to buy, deploy, and manage hardware and software.
Go Green: Cloud printing can also help organizations reduce their carbon footprint. Printing over the cloud lowers carbon emissions from transportation and reduces the amount of waste generated.
Bring Your Own Device: With cloud printing, employees can use whatever device to print, without having to worry about compatibility and drivers, reducing the need for help desk support.
Software Updates: The cloud ensures that software upgrades happen automatically and in real-time. The latest features and fixes will be up to date.
Simplicity: Cloud printing offers a convenient and simple solution for everyone – users no longer have to worry about software, drivers, or cables. Setting up cloud printing is done easily and quickly.
IT Servers: The cost to install and maintain cloud printing is a fraction of the cost of investing in your own IT infrastructure.
---
Interested in learning more about secure cloud printing? Check out this free whitepaper on how to ensure complete security in the cloud!
---
HOW IT WORKS:
Cloud printing services allow you to print from any web-connected device by routing print jobs between your computer, smartphone, or tablet and sending them to an internet-connected printer.
It also allows users to quickly discover printers and print from their devices without the need to set up driver installations.
The diagram below shows a general setup that Cloud printing services work. When users in your company submit a print job, the Cloud service routes that job to the selected printer and formats it.
Cloud printing works with both cloud-ready printers and legacy printers, usually with the installation of a cloud print connector on the device.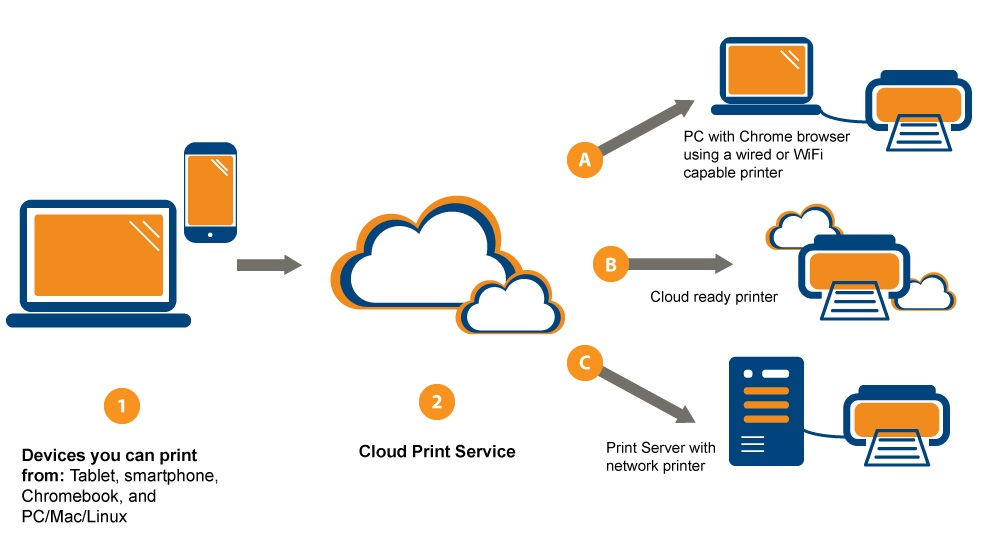 Although many companies are eager to take advantage of cloud printing, it is still emerging marketing without common industry standards.
However, UniPrint's Cloud services will change the landscape by partnering with printer and mobile device manufacturers to provide anywhere any device printing.
UniPrint's Cloud printing software is a cloud workspace service provider offering secure storage, collaboration, and printing for any desktop or mobile device.

Businesses aren't the only users taking notice of cloud printing services and their value. Mobile cloud printing is entering the consumer market through public printing services.
Shipping stores like FedEx & UPS have already taken advantage of the Internet of Things by providing cloud printing services in-store from Kiosks. These services allow printing directly from your Dropbox, Google Docs, and ePRINTit apps.
Does Google Cloud Print still exist?
Google Cloud Print was used for managing and sharing printers while being connected with your Google Account. The services were discontinued in January of 2021, possibly because Google introduced their operating system capable of handling the process more effectively.

Try UniPrint InfinityCloud
Whether you are printing at the office or at home, UniPrint InfinityCloud is the cloud printing solution of choice for your organization.