The Value of EMR Healthcare Solutions & VDI Printing Software
By UniPrint.net on August 14, 2017
Electronic Medical Records (EMRs) are a digital version of a patient's medical history and are integral to the healthcare industry and their patients.
Did You Know?
63% of Canadian doctors believe the quality of patient care has improved due to Electronic Medical Records (EMRs)
42% of Canadian physicians with an EMR reported that productivity had increased
Electronic Medical Records have contributed to admin staff time savings of 3.8 hours per physician per week
---
Interested in learning more about printing in your healthcare VDI environment? Check out this free whitepaper on how to optimize Epic printing in your healthcare VDI environment!
---
Benefits of an EMR Printing Solution
While VDI technology allows for faster and more secure access to EMR healthcare solutions and applications for roaming hospital users, location based printing is still problematic.
The use of an EMR printing solution:
provides a single point of control for all printers
allows scalablity with an unlimited number of printers
reduces the number of print servers and can even consolidate print servers to the date center
supports secure pull printing and mobile printing
supports rule-based printing and label printing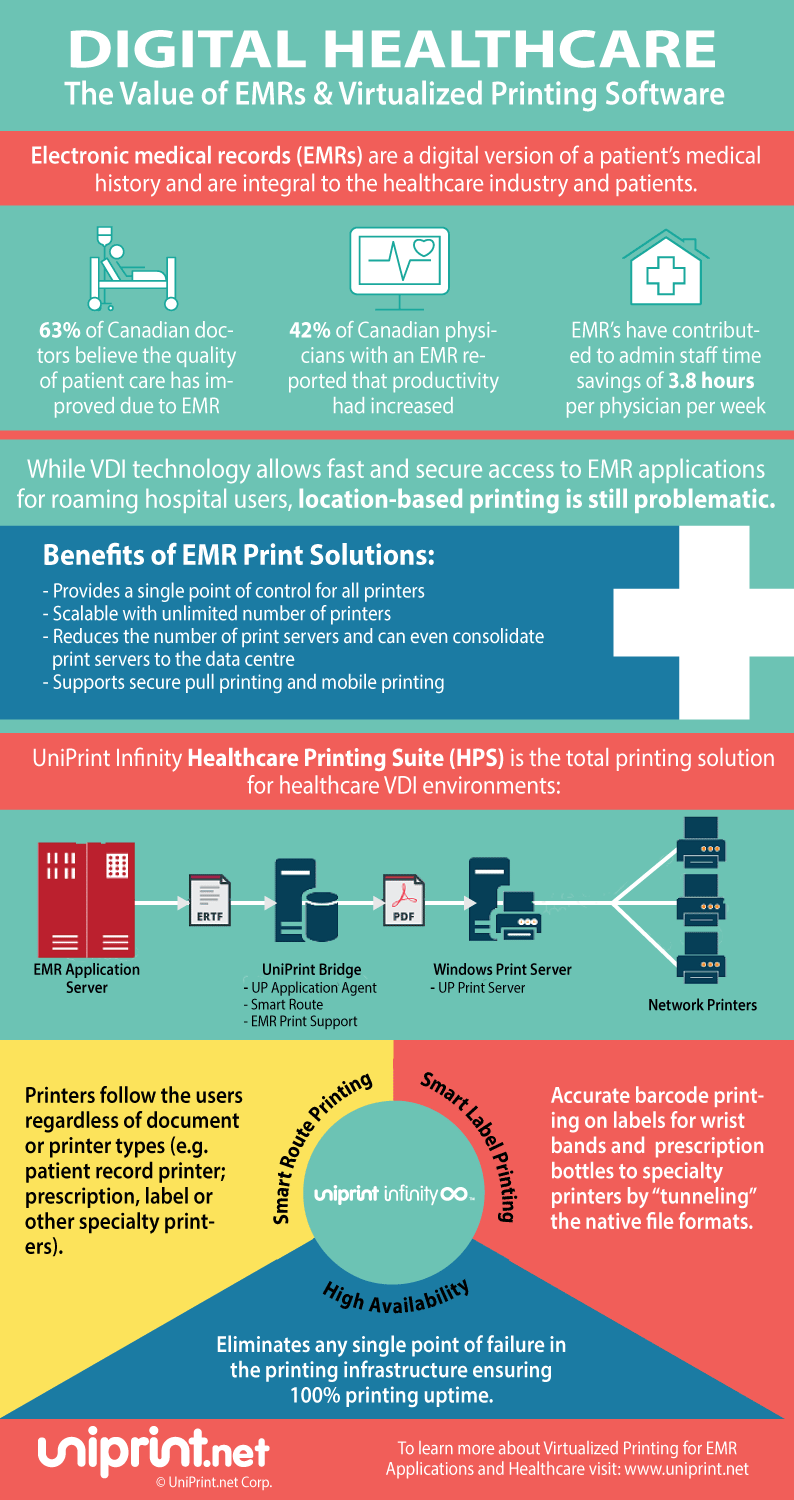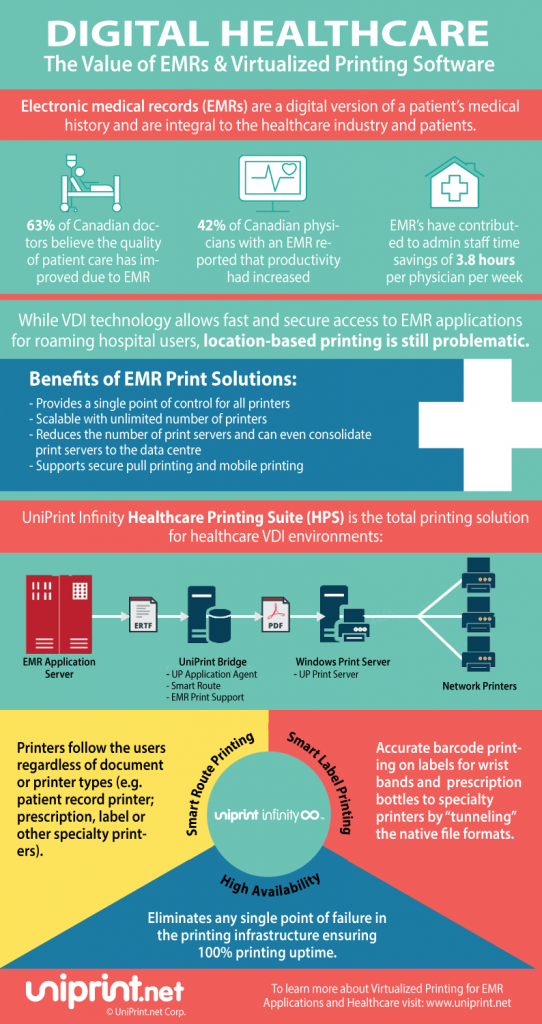 Try UniPrint InfinityCloud
Whether you are printing at the office or at home, UniPrint InfinityCloud is the cloud printing solution of choice for your organization.