Enterprise Cloud Printing Solution: Alleviate the Burden on System Admins
By Bella Kam, Director, Customer Experience, UniPrint.net on August 21, 2018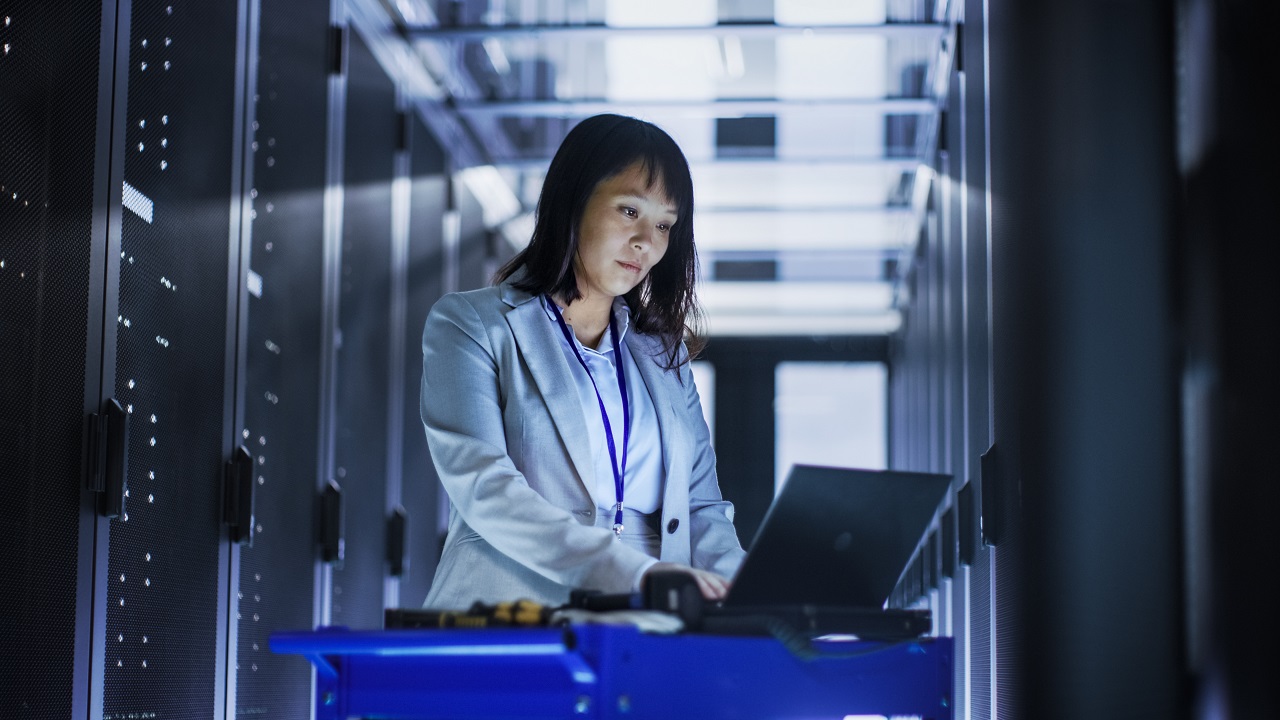 The future of enterprise computing lies in the cloud!  Cloud computing offers enhanced flexibility and scalability, with the ability to adapt and expand as dictated by enterprise requirements, while allowing organizations to reduce the IT infrastructure that they deploy, leading to reduced IT support costs.
With cloud computing also streamlining file and document access from anywhere, it has enabled greater collaboration amongst employees within an organization and across various departments, leading to increased productivity.
However, with all of the positives that cloud computing brings along, printing from the cloud has been a lingering issue for many enterprises!
With driver misconfigurations, regular update requirements, server communication issues, and a host of other problems, the vintage printing setup just doesn't work with cloud environments!
Legacy Printing Systems Cause Inefficient use of Time and Resources in the Cloud
Organizations trying to make due with the legacy printing systems after migrating to the cloud, are becoming a source of pain for IT support staff.
As mentioned earlier, the move to the cloud is supposed to reduce IT support costs, whereas, with printing causing a series of issues in cloud environments, this in fact becomes the total opposite.
IT support workers have to spend a large chunk of their time on printing issues; fixing driver incompatibility and misconfiguration issues, troubleshooting server problems, etc.
With company resources and IT support time being spent on frustrating problems like printing from the cloud, companies are in fact wasting money and not optimizing the use of IT support staff.
Resources should be spent on enhancing the company and taking steps towards achieving enterprise goals and targets, while IT staff should be focused on streamlining and integrating the use of IT infrastructure within company processes in order to enhance business operations and efficiency.
Having to deal with trivial issues like print drivers and server problems leads to frustrated IT staff and wasted company funds!
Enterprises looking to solve the printing dilemma in their organizations should look into adopting an enterprise cloud printing solution!
---
Check out this free whitepaper on achieving secure cloud printing!
---
Why You Need an Enterprise Cloud Printing Solution
Companies experiencing printing issues with older print systems being deployed in cloud environments should seriously consider an enterprise cloud printing solution.
To enable quick and seamless cloud based printing in complex enterprise environments, IT staff must work hard to overcome many issues.
These problems include new printer and driver configurations, printer management and driver updates, printer mapping and print job routing, and security concerns for confidential information that is traveling from the user to the printer, via the cloud.
The ideal enterprise cloud printing solution offers   simplicity of intra-organizational printing structures, by aligning printers, drivers, devices and users within the enterprise.
As it relates to security risks, these can be minimized through the adoption of an enterprise cloud printing solution that offers authenticated secure pull printing mechanisms that improve document security by sending print jobs to a secure virtual print queue, only to be printed after the sender authenticates at a print release station!
An all-encompassing enterprise cloud printing solution enables flexibility and versatility by deploying a single universal print driver for printing, eliminating the need to constantly install, configure and update a variety of print drivers.
The ideal solution further enhances employee productivity by allowing users across an organization to print to any printer, anywhere, through the cloud.
With improved printing speeds, simple management and deployment, enhanced printing experience for end-users, your organization needs to implement an enterprise cloud printing solution today!
Moving Forward: Adopting Enterprise Cloud Printing
If your enterprise is sticking with legacy printing systems while moving their computing up to the cloud, chances are that your IT support staff are frustrated by the many issues outlined throughout this blog.
It also quite likely that your resources are being spent on increased support costs, while you could be focusing those same resources on steps that would help you take your company to the next level!
With enterprise cloud printing solutions, all of these issues can be resolved!
Your IT support team can now focus their time and energy on crucial items that will contribute to the overall success of the company, rather than having to waste time troubleshooting an outdated, incompatible printing infrastructure.
You'll also have the ability to now focus your resources on achieving greater goals and business success while not having to worry about spending extravagant amounts on print server maintenance and repairs!
Adopt an enterprise cloud printing solution today and lighten the burden of print management on your IT staff, while saving costs and improving your business processes!
Check out this free whitepaper on achieving secure cloud printing!
Try UniPrint InfinityCloud
Whether you are printing at the office or at home, UniPrint InfinityCloud is the cloud printing solution of choice for your organization.