UniPrint's eHealth Conference 2017 Booth Contest Winner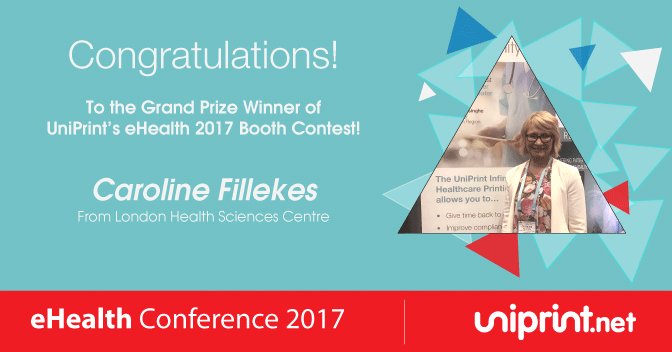 Congratulations to our eHealth Conference 2017 Booth Survey Contest grand prize winner Caroline Fillekes!
UniPrint would like to thank all contest participants for visiting the UniPrint.net booth and completing the survey and sharing their insights into printing. We appreciate all your feedback and hope you had an amazing time at eHealth 2017!