Secure Print Release: 3 Ways to Securely Print Your Documents
By Arron Fu, CTO UniPrint.net on April 17, 2017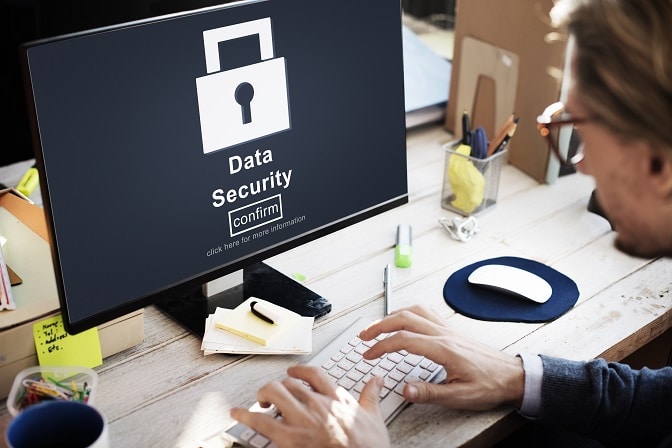 What is Secure Print Release?
Every enterprise strives to make existing business processes and workflows more efficient and ultimately to reduce costs.
In a busy organization, documents are often left at a printer or forgotten about. Depending on the department or industry, this can be a huge security risk.
Secure print release solves this by giving you control to print your print jobs when and where you want without having to worry about any security risks.
How does it work?
In a normal setting, your print jobs are usually sent directly to a printer for immediately printing and pick up. But in deploying an enterprise printing output solution with secure print capabilities, print jobs are simply added to a central print queue until you release your print job at the printer.
Secure print release allows you to take full advantage of end users smart card authenticating by integrating them to be used for on demand, secure document printing.
This not only maximizes your return on investment and helps control costs, but also reduces your environmental footprint at the same time.
Benefits of secure print release:
Reduced paper waste as there are no more accidental or uncollected print jobs
Cost effective as no more wasted paper, ink or toner
Sensitive print jobs will not stay uncollected at the printer before having to go pick it up
Print jobs are released on demand, only when you need to print something out
No more print queues. Users print jobs all sit in a single print queue, until they are pulled to a printer when you authenticate to release your print job.
---
Interested in learning more about how to securely print documents? Check out this free whitepaper on how to achieve a secure print infrastructure!
---
Three types of secure print release
Embedded Multi-Function Printer Software
Secure print release is an option that is supported in some multi-function printers (MFPs) that requires you to enter a pin code or swipe a smartcard before the MFP releases your print job.
Essentially, it allows you to release your print job securely to any printer anywhere within the organization's multi-vendor printer environment.
Print Appliance Smartcard Readers
This secure print release option are multi-purpose print appliances specifically designed to enable secure pull printing.
The print appliance is typically connected to the network, allowing them to be used with any printer and is an ideal solution for printers that do not support embedded printer software.
Mobile Print Release Application
This last print release option goes well with organizations who consider BYOD & mobile printing into their overall strategy.
A user on your network simply needs to download and install the mobile print release application onto their device which will allow them to release their print jobs on demand from the central print queue.
Users also have the freedom and control to choose which printer on the network they would like to release to including:
NFC, which stands for near field communication, allowing a user to simply tap their device over the printer they want to release to.
iBeacon, which allows a user to listen or scan for beacons (printers) in their proximity to choose which one they would like to release to.
QR Code, which allows a user to capture a quick response code that is attached to a printer, to release to it.

Try UniPrint InfinityCloud
Whether you are printing at the office or at home, UniPrint InfinityCloud is the cloud printing solution of choice for your organization.