Top 5 Trends that are Shaping the Future of Enterprise Printing
By Arron Fu, CTO, UniPrint.net on June 6, 2018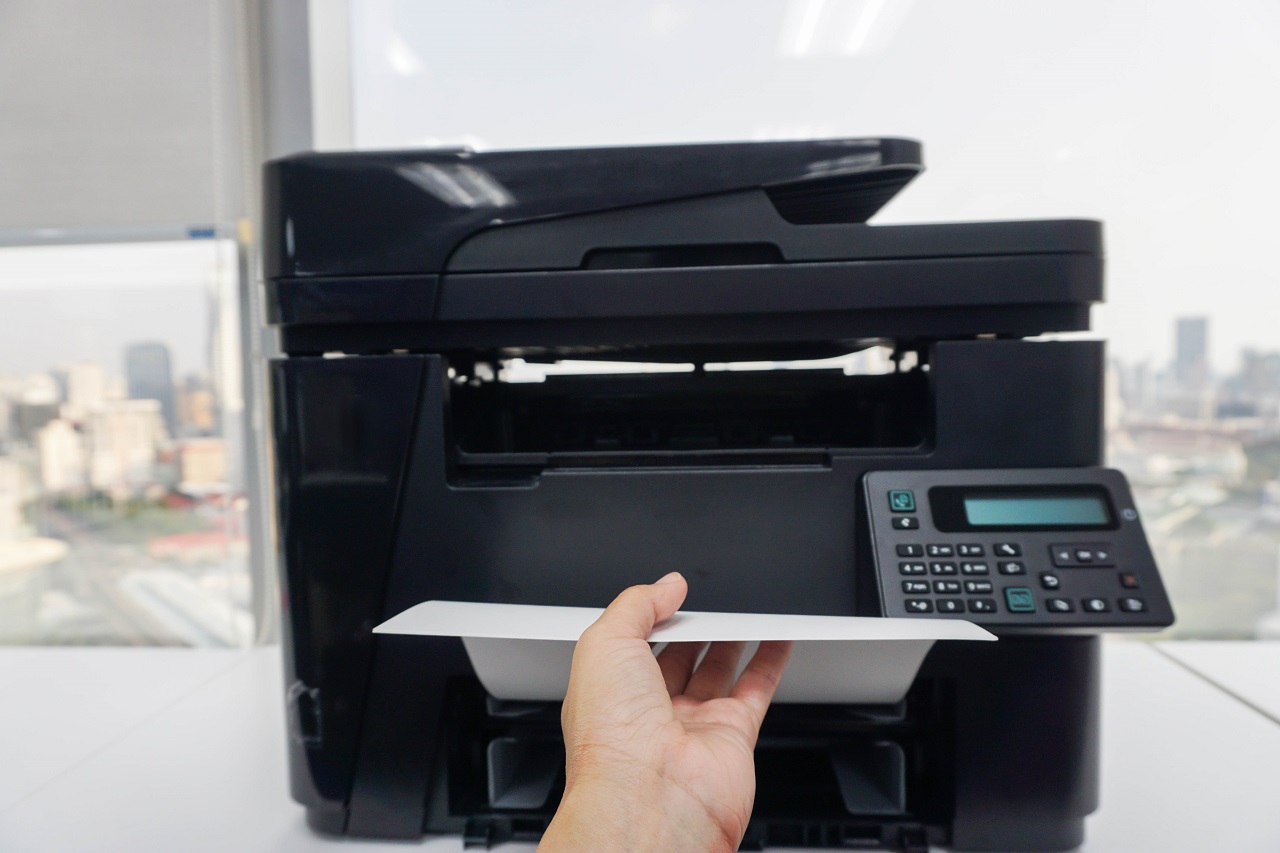 Enterprise printing covers your firms entire printing associated yield. Enterprise printing comprises of everything you produce using workplace printers, multi-function printing devices, scanners, and copiers.
As everything in the IT world is constantly evolving on a daily basis, enterprise printing is no exception.
Enterprises are looking for printing solutions that are simple and easy to use, enhance corporate productivity, provide greater security, etc.
In this blog, we'll discuss the top five trends that are shaping the future of enterprise printing.
1. Streamlining through cloud technology
With cloud computing taking over the enterprise world by storm, the future of enterprise printing will also soon be streamlined through cloud technology, enabling for greater mobility while printing.
Organizations in today's corporate world are constantly searching for ways to reduce their costs.
Consolidating their print servers and reducing their infrastructure, while shifting to the cloud, would definitely help organizations to significantly cut costs.
The shift towards complete adoption of enterprise cloud printing will further enable employees to be more mobile, resulting in greater productivity, ultimately having a positive impact on firms.
Organizations will need to focus on selecting appropriate cloud service providers, who will be able to cater to their needs, while satisfying requirements set forth by legal framework such as the European Union's newly enforced General data protection regulation.
2. Increased security
As technology is evolving and the enterprise world is becoming more technologically driven than ever before, security has been a rising concern and will continue to be a significant concern for enterprises wanting to ensure that their corporate data is secure.
Security is particularly important when it comes to the issue of printing in enterprise settings and the future of enterprise printing.  With employees now able to print remotely to any device, it is vital that security mechanisms be in place to ensure to that the print output goes to the right person!
To achieve this, cloud printing solutions will continue to deploy features like pull printing.
Secure pull printing will continue to evolve in the future as security challenges become increasingly complex in enterprise settings.
---
Interested in learning more about secure pull printing? Check out this free checklist on 25 Questions You Should Ask When Comparing Pull Printing Vendors!
---
3. Hard-copies for the foreseeable future
With all the talk about businesses going completely paperless, it surely doesn't seem as though that will be happening for some time. With mobile users being able to access all sorts of documents through their smartphones, tablets, and laptops, many thought that going a hundred percent paperless would simplify and streamline workflows while removing piles of paper from workplaces.
However, for this to occur, mobile devices would need to reach 100 percent prevalence, while existing paper-based documentation would also have to be digitized.
Taking this into account, it doesn't look like the future of enterprise printing will be without the hard-copy, at least for the future as we see it now!
4. BYOD and mobile printing
As mobile technology is as popular as ever, enterprises are looking for solutions to integrate print management to allow for employees to print from their mobile devices without any issues or complications.
Enterprises have been slow to adapt their enterprise print infrastructure to allow for seamless mobile and BYOD printing.
The ideal enterprise print management solution would enable for any mobile device to print to any printer, without having to worry about driver configuration and finding specific printers that are only compatible with certain mobile devices.
5. Transparency and reporting
After the successful implementation of any technology, the transparency of its operation is crucial for administrators and users to be able to see how the system is functioning.
One of the most attractive features of cloud printing solutions is that they provide transparency and insight into your print environment, which can be accessed remotely.
Cloud printing solutions are continuing to develop as they look to provide customers with a greater viewpoint of how the system is functioning.
This includes implementation of a greater number of reporting measures, including data that goes well beyond basic printing statistics.
Watch out for these five key trends as we move towards the future of enterprise printing.  Let us know what trends you have noticed in your enterprise printing experience!
Check out this free checklist on 25 Questions You Should Ask When Comparing Pull Printing Vendors!

Try UniPrint InfinityCloud
Whether you are printing at the office or at home, UniPrint InfinityCloud is the cloud printing solution of choice for your organization.